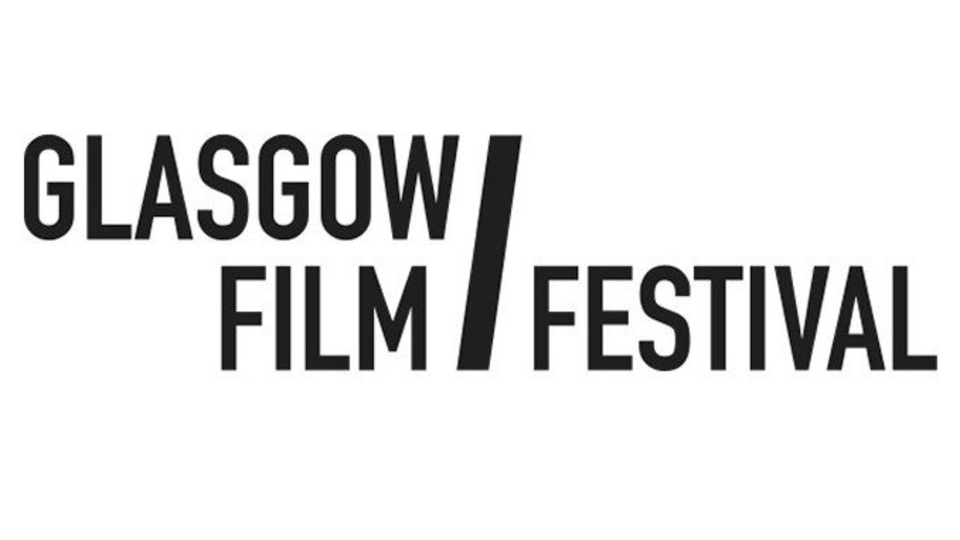 Cinemabangs pick of the films showing at Glasgow Film Festival 2020
Astronaut Sarah Loreau (Eva Green) is undertaking the gruelling mental and physical training required for a one year mission aboard the International Space Station. She is the only mother in a diverse crew and now separated from her husband, Sarah tends to the needs of her sensitive seven year-old daughter Stella. The pressures intensify as Sarah finds herself facing some impossible choices.

Proxima Opens Glasgow Film Festival 2020

Nothing you are about to see is true' claims this vivid, full-blooded adaptation of Peter Carey's Booker prizewinner. Director Justin Kurzel (Snowtown, Macbeth) is on top form, matching virtuoso filmmaking with a powerhouse cast in a fiercely imaginative reflection on the life of Ned Kelly. Born into a family of poor Irish immigrants, Ned (George MacKay) grows into an angry young man, constantly at odds with colonial authority. Ruthless bush ranger Harry Power (Russell Crowe) becomes a father figure/mentor as Kelly embraces his destiny as gang leader, folk hero and legend.
Jesse Eisenberg and Imogen Poots are a happy young couple looking to move onto the next stage of their relationship and buy a house together, so far so normal. They visit an estate agent and are pressured into going to see a house in Yonder, a brand new estate. This is when things get weird, very, very weird. Both Eisenberg and Poots are excellent in this visually stunning picture which brims with dark humour and satire. Lorcan Finnegan depicts a unique and intriguing world in this brilliantly crafted film.
Escape from Pretoria is based on the book by Tim Jenkin, played here by Daniel Radcliffe. Jenkin and Stephen Lee (Daniel Webb) are two white South Africans labelled 'terrorists' and imprisoned for their activism on behalf of the ANC. Sent to the brutal maximum security Pretoria Central Prison, 'the white man's Robben Island', they start to plan a great escape that requires an ingenious use of handcrafted wooden keys. A stirring salute to the human spirit and to the many individuals of conscience who fought against apartheid.
Actor Ulrich Thomsen's second film as writer/ director invites us on a blackly comic wild ride into the American heartland. Gutterbee is a dying backwater in the grip of a narrow-minded, Bible-bashing, xenophobic bigot. German sausage enthusiast Edward (Ewen Bremner) has chosen it as the perfect location for an establishment devoted to quality bangers. With a little support from ex-con Mike (Antony Starr) his dream could become a reality.
Inspired by Bruce Springsteen, writer/director Scott Graham (Shell, Iona) has crafted a howl of anguish for all the broken dreams we abandon along life's highway. Finnie (Game Of Thrones' Mark Stanley) never imagined he'd wind up in a dead end job in a Fraserburgh fish factory. His teenage son Kid (Anders Hayward) has his whole life in front of him but will he fare any better? Kid's girlfriend Kelly (Marli Siu) is already pregnant and all Finnie can see is history repeating itself. Frustration and anger build to an explosive reckoning during a helter skelter night on the town.
Failure is a bitter pill to swallow in Standing Up, Falling Down. Aspiring stand-up comic Scott (Ben Schwartz) has given Los Angeles his best shot. Now, the 30-something flop drags himself back to New York, the same old bedroom in his parents' house and friends who have moved on with their lives. Drowning his sorrows, he meets dermatologist Marty (Billy Crystal), an irrepressible barfly who has known his own share of failures.
Hirokazu Kore-eda's first film made outside Japan boasts a dream team cast and a typically wise understanding of human nature and family ties. Catherine Deneuve is on top form as Fabienne, an imperious, old school movie diva who has just published far from reliable memoirs that depict her as a devoted mother. Her estranged daughter Lumir ( Juliette Binoche) arrives at the family home in Paris with her husband Hank ( Ethan Hawke) and their daughter. The stage is set for confrontation, home truths and long nurtured resentments as everyone edges towards a version of the truth.
Winner of the Prix du Jury at 2019's Cannes Film Festival and Oscar-nominated for this year's Best International Feature Film, Ladj Ly's powerful debut is a pulse-racing tale of social injustice within Montfermeil. Three plainclothes policemen work the beat through the Paris suburbs, but their unorthodox tactics threaten to inflame tensions within a variety of local youth gangs. Racial and ethnic tensions reach boiling point in this searing drama, inspired by the French riots that ripped through the country in 2005.
Is there there anything more exasperating than well-intentioned advice from an elder determined to pass on the wisdom of experience? Hyperactive nerd James (Jonas Chernick) is obsessed with making time-travel a reality. Then some old dude pops up urging him to ditch that dream and embrace a normal life. The only problem is that jaded, foul-mouthed Jimmy (Home Alone's Daniel Stern) is James's future self.
Normal is boring in Craig Roberts' warm and winning salute to an irrepressible spirit. Jane (Sally Hawkins) was diagnosed with paranoid schizophrenia in her 20s. Her life has been measured in breakdowns and institutions. She now lives independently and remains upbeat, determined and easily the nicest person in her vile, self-centred family. Stopping her medication opens up a brave new world that includes an attraction to kindred spirit Mike (David Thewlis). Told with delicious deadpan wit, imagination and bags of style, this film is a complete charmer.
A bracing mash-up of genres and political comment, Bacurau offers stinging insights into the state of modern Brazil and the legacy of colonialism. Set in the near future, it follows Teresa (Bárbara Colen) as she returns home to attend her mother's funeral. Bacurau is a forsaken backwater in the scrublands, deprived of basic amenities and state support. Its citizens have been sold as prey for a safari of foreign hunters. As the deranged killers close in, the villagers prepare to fight back using a psychotropic drug as their secret weapon. A fiery original with a nod to classic westerns.
Whatever you think you know about Marie Curie you will learn a whole lot more in Marjane Satrapi's imaginative, wide-ranging drama. Based on the graphic novel by Lauren Redniss, it features a luminous central performance from Rosamund Pike. Arriving in Paris from Warsaw, Maria Sklodowska finds a soulmate, colleague and husband in fellow scientist Pierre Curie (Sam Riley). Work and love intertwine. Marie's brilliant mind earns her two Nobel prizes and her discoveries of radium and polonium have consequences that define the modern world.
Sometimes a great escape is the only option. Welshman Herb (Rafe Spall) has neither work nor hope in his life. His prospects are as dismal as the weather. There is absolutely nothing left to lose when he heads to Denmark with a cunning plan to get himself arrested. The country prides itself on the compassion and creature comforts it provides to convicted felons. A modest criminal act should suffice to ensure him a carefree life of luxury behind bars. It isn't quite that simple in a bittersweet comedy where desperate measures might just lead to unexpected opportunities.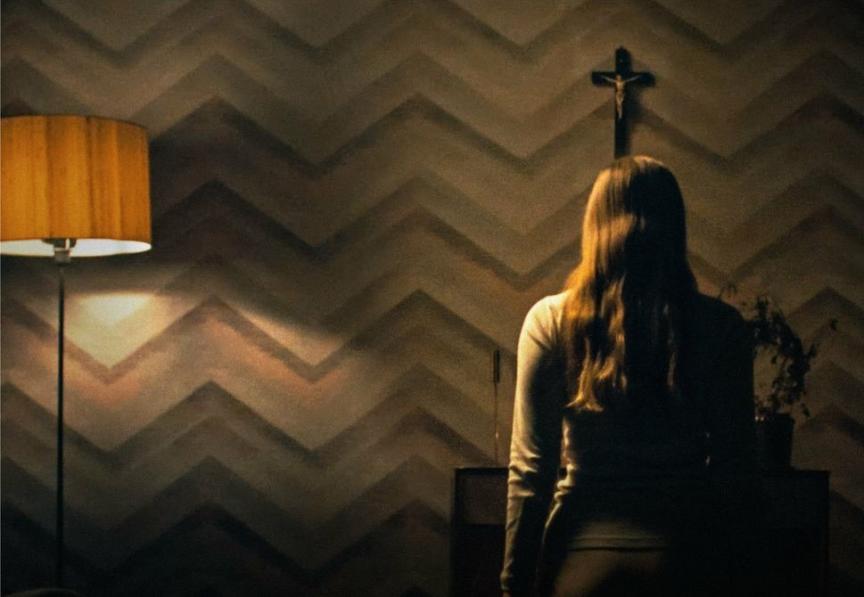 Recently born-again Maud is a young Scarborough nurse, visibly disintegrating both mentally and emotionally as she strives for religious salvation from the demons plaguing her. Put in charge of caring for hedonistic dancer Amanda, now in the late stages of a terminal illness, Maud believes redemption is at hand. For if Maud can rescue Amanda's soul, then surely she can save herself? A blistering debut from writer/director Rose Glass, featuring a star-making performance from Morfydd Clark as the heartbreakingly conflicted Maud. Think Breaking the Waves meets The Exorcist for this divine dive into obsession, isolation and urban deprivation.
Tickets for Glasgow Film Festival 2020 are on sale now from Glasgow Film Theatre box office or at glasgowfilm.org