In this third installment of the adrenaline-fueled action franchise, super-assassin John Wick returns with a 14 million price tag on his head and an army of bounty-hunting killers on his trail.
Best mates Johnno and Spanner share a deep bond. Now on the cusp of adulthood, life is destined to take them in different directions - Johnno's family are moving him to a new town and a better life, leaving Spanner behind to face a precarious future.
When Joyce Smith's adopted son John falls through an icy Missouri lake, all hope seems lost. But as John lies lifeless, Joyce refuses to give up. Her steadfast belief inspires those around her to continue to pray for John's recovery.
When Harold, Mayor Humdinger's nephew, accidentally diverts a meteor and changes its path to hit Adventure Bay, Ryder and the pups jump into action.
Ace private eye Harry Goodman goes mysteriously missing, prompting his 21-year-old son Tim to find out what happened. Aiding in the investigation is Harry's former Pokemon partner, Detective Pikachu: a hilariously wise-cracking, adorable super-sleuth.
In the hilarious new comedy 'The Hustle', Anne Hathaway and Rebel Wilson star as female scam artists, one low rent and the other high class, who team up to take down the dirty rotten men who have wronged them.
Blu-ray, DVD & VOD Releases
Ted (Efron): handsome, smart, charismatic, affectionate. Liz (Collins): a single mother, cautious, but smitten. A picture of domestic bliss, the two seem to have it all figured out. That is until Ted is arrested and charged with a series of murders.
In Cinemas and available on Sky Cinema from Friday 3rd May 2019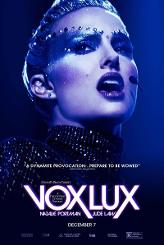 Celeste (Natalie Portman) is a 13-year-old music prodigy who, in 1999, survives a horrific school shooting. During the memorial service she sings a song that transforms her into an instant pop star.
Eighteen years later, Celeste now finds herself on the comeback trail when a scandal, personal struggles and the pitfalls of fame threaten her career.
In Cinemas and On Demand from Friday 3rd May 2019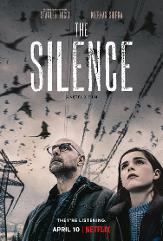 When the world is under attack from terrifying creatures who hunt their human prey by sound, 16-year old Ally Andrews (Kiernan Shipka), who lost her hearing at 13, and her family seek refuge in a remote haven. But they discover a sinister cult who are eager to exploit Ally's heightened senses.

Available On Netflix From 10th April 2019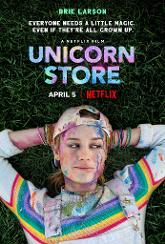 After failing out of art school and taking a humdrum office job, a whimsical painter (Brie Larson) gets a chance to fulfill her lifelong dream of adopting a unicorn.
Available On Netflix From 5th April 2019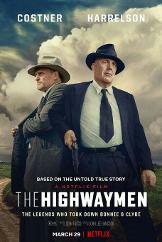 From director John Lee Hancock (The Blind Side), THE HIGHWAYMEN follows the untold true story of the legendary lawmen who brought down Bonnie and Clyde. When the full force of the FBI and the latest forensic technology aren't enough to capture the nation's most notorious criminals, two former Texas Rangers (Kevin Costner and Woody Harrelson) must rely on their gut instincts and old school skills to get the job done.

Available On Netflix From 29th March 2019