Fisherman's Friends

A fast-living, cynical London music executive (Daniel Mays) heads to a remote Cornish village on a stag weekend where he's pranked by his boss (Noel Clarke) into trying to sign a group of shanty singing fishermen (led by James Purefoy).
Ben Is Back

19 year-old Ben Burns (Lucas Hedges) unexpectedly returns home to his family's suburban home on Christmas Eve morning. Ben's mother, Holly (Julia Roberts), is relieved and welcoming, but wary of her son staying clean.
The Prodigy

In her much-anticipated foray into the horror-thriller genre, Taylor Schilling stars in The Prodigy as Sarah, a mother whose young son Miles' disturbing behaviour signals that an evil, possibly supernatural force has overtaken him.e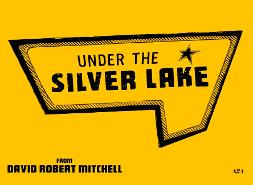 Under The Silver Lake

When his beautiful, mysterious neighbor disappears without a trace, Sam
(Andrew Garfield

) tries to find the parties responsible, unraveling a string of strange crimes, unsolved murders and bizarre coincidences in his East Los Angeles neighborhood.
What Men Want

When Ali (Taraji P. Henson) is passed up for a well-deserved promotion, she questions what else she needs to do to succeed in a man's world... until she gains the ability to hear men's thoughts.
Captain Marvel

Set in the 1990s, Marvel Studios' "Captain Marvel" is an all-new adventure from a previously unseen period in the history of the Marvel Cinematic Universe that follows the journey of Carol Danvers (Brie Larson) as she becomes one of the universe's most powerful heroes.
Blu-ray, DVD & VOD Releases
Baker Dill's (Mathew McConaughey) quiet life is shattered when his ex-wife (Anne Hathaway) tracks him down with a desperate plea for help, ensnaring his life in a new reality that may not be all that it seems.rebuild.
On Sky Movies And In Cinemas From Friday 1st March 2019

New York City architect Natalie (Rebel Wilson) works hard to get noticed at her job but is more likely to be asked to deliver coffee and bagels than to design the city's next skyscraper. And if things weren't bad enough, Natalie, a lifelong cynic when it comes to love, has an encounter with a mugger that renders her unconscious, waking to discover that her life has suddenly become her worst nightmare—a romantic comedy—and she is the leading lady.
Available On Netflix From 28th February 2019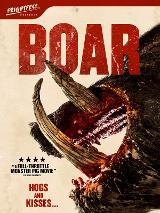 In the beautiful, yet harsh Australian outback lives an animal of staggering size with a ferocious, driving need for blood and destruction. It defends its territory with savage force and kills with a raw, animalistic brutality not seen before.
UK Release: DVD and Digital HD on Monday 25th February 2019
Based on a true story of one of Miami's most notorious businessman and gangster, SPEED KILLS is a high-octane thriller, described as "The Wolf of Wall Street on Water." John Travolta (Grease, Gotti), stars as a speedboat racing champion and multimillionaire whose secret life as a drug trafficker lands him in a deadly crossfire between the DEA and the Mob. From the team behind The Iceman, USS Indianapolis and The Mechanic, the film also stars Katheryn Winnick (Vikings), Kellan Lutz (Twilight), Matthew Modine (Stranger Things).

UK Release: DVD and Digital HD on Monday 21st January 2019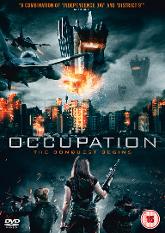 After their small Australian town is annihilated by an airborne attack, a group of civilians evade capture, only to discover they are now among the last remaining survivors of an extraterrestrial invasion engulfing the entire planet. As humanity falls under world-wide occupation, the small group form a home-grown army to fight back against vastly superior and utterly merciless enemy forces.
UK Release: DVD, Blu-ray and Digital Download Monday 21st January 2019