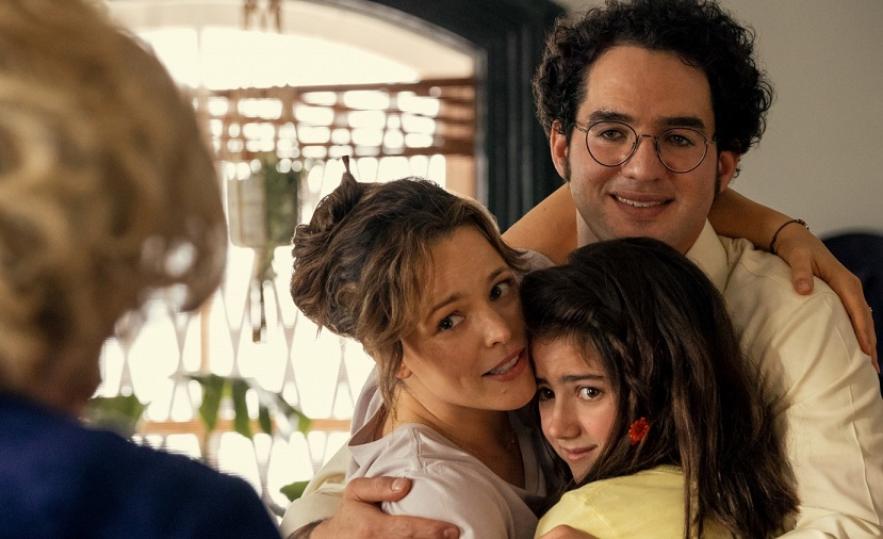 Review (Scott Mc Cutcheon 19/05/23)
American writer Judy Blume first published her novel Are You there God? It's Me Margaret in 1970. The novel with its frank discussions about sexual and religious topics has been decried by some and praised by others.
Blume's novel centres around 11 year old Margaret Simon (Abby Ryder Fortson), a sixth-grader who grows up without any religious faith. Her father who is Jewish and her mother who is Catholic (Benny Safdie and Rachel McAdams) have decided that when she's old enough she can make up her own mind about religion. Uprooted from her life in New York for the suburbs of New Jersey, Margaret has to deal with the trauma of puberty whilst trying to make new friends.
Her one confidante is her grandmother Sylvia (Kathy Bates) who is very much of the Jewish faith and much to the annoyance of her mother's Catholic parents, tries to steer her in that direction.
The subject matter might have been controversial in the 70s but now 50 odd years later it all seems a bit tame and nothing that's not been seen in various teen movies over the years since the publication of the original novel.
The cast are all great and Are You There God? It's Me Margaret is certainly entertaining just don't go expecting a life affirming experience like reading the book for the first time back in 1970 might have been.
Are You There, God? It's Me, Margaret
Director:
Kelly Fremon Craig
Cast:
Rachel McAdams, Abby Ryder Fortson, Elle Graham, Benny Safdie, Kathy Bates
UK Release: Cinemas 19th May 2023
US Release: Cinemas 28th April 2023