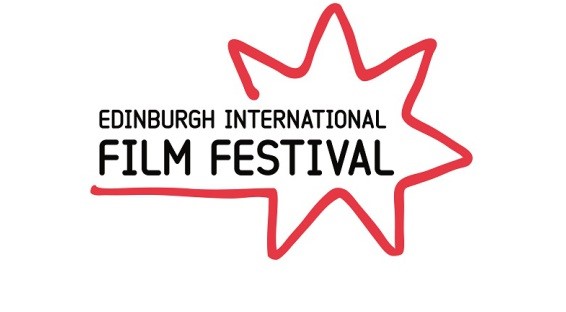 Edinburgh International Film Festival (EIFF) which this year is hosted by Edinburgh International Festival, has announced that the Festival will open on Friday 18 August 2023 with the world premiere of Silent Roar, the debut feature from Scottish writer and director Johnny Barrington.
A teenage tale of surfing, sex and hellfire set in Scotland's Outer Hebrides, Silent Roarstars newcomer Louis McCartney as Dondo, a young surfer struggling to accept his father's recent disappearance at sea. Caught up in grief, he is brought to his senses by rebellious crush Sas (Ella Lily Hyland), a high achiever who dreams of escaping the island. When an oddly-behaved new minister arrives on the island, Dondo begins to have cosmic visions…
Silent Roar is the first feature film from BAFTA-nominated writer and director Johnny Barrington, and has been produced by Scottish producer Chris Young (The Inbetweeners Movie). The film was shot in the beautiful surroundings of Uig, on the Isle of Lewis, and draws inspiration from Barrington's teenage years on the Isle of Skye.
The cast includes Louis McCartney (Hope Street), Ella Lily Hyland (Fifteen Love), Mark Lockyer (Harry Potter and the Half-Blood Prince), Fiona Bell (The Nest, Shetland), Victoria Balnaves (Trust Me), Anders Hayward (Looted) and Chinenye Ezeudu (Sex Education).
Hosted by Edinburgh International Festival in 2023, Edinburgh International Film Festival will present a bold, hand-picked programme celebrating the work of exceptional local and global filmmakers and ensuring the flame of EIFF burns bright for future generations of passionate cinema fans.
Writer/Director of Silent Roar, Johnny Barrington has said:
"I'm delighted for Silent Roar to have its world premiere at EIFF, and start its life from a festival and a city so close to my heart. The film is a fun ride into surfing, death and the cosmos and awkward high school memories from the 90's. The shoot was the best time of my life, with the best cast and crew in the world sweating creative blood… (and partying hard at weekends - or so I have been told). What formed is a story well wadded with ineffable nonsense, tears and laughter. So, if you like staring into sea caves, the human soul and cement mixers, then you'll love Silent Roar."
Kate Taylor, Programme Director, Edinburgh International Film Festival, said: "Silent Roar is a very easy film to fall in love with. From the idiosyncratic charm of Louis McCartney's performance, to Ella Lily Hyland's turn as crisp-chomping cool girl Sas, to Hannah Peel's soaring score, the film is infused with mystic charisma. Johnny Barrington renders the Hebridean landscape, shot on film, as something strange and elemental: a place where we can see transgressive explorations of mourning exist alongside witty forays into religion and teenage hormonal curiosity. Stylistically, Silent Roar is the kind of bold, vivid and highly absorbing cinema that EIFF wants to champion, and we can't wait to give the film a beautiful launch into the world."
Isabel Davis, Executive Director at Screen Scotland said: "It is so exciting that Johnny's hotly anticipated debut feature will first meet its audience at Edinburgh. As one of Scotland's most distinctive and beguiling new voices, it's been a privilege to have supported his creative journey."
Silent Roar was made with the participation of Screen Scotland, BBC Films, and BFI.
Edinburgh International Film Festival 2023 programme including participating film festival venue information launches on Thursday 6 July 2023.
Edinburgh International Film Festival runs from Friday 18 to Wednesday 23 August 2023.
All tickets for Edinburgh International Film Festival go on sale at midday on 7 July via eif.co.uk/edfilmfest Sign up for all the latest EIFF news on the newsletterhere .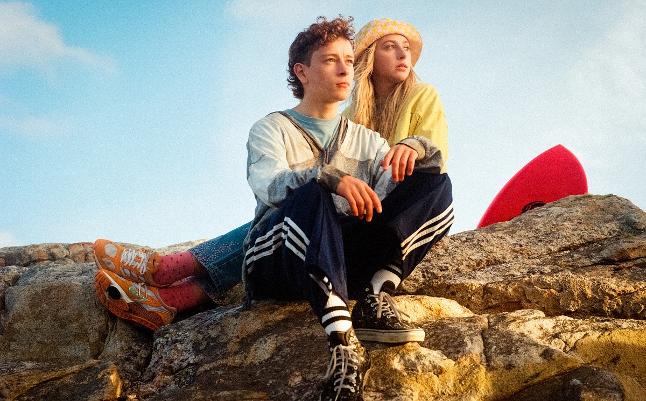 Louis McCartney and Ella Lily Hyland in 'Silent Roar' (Photo credit: Ali Tollervey)