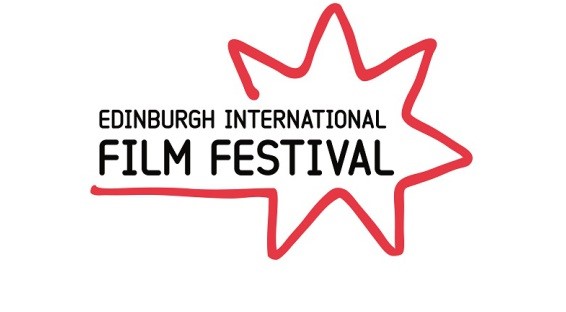 The full programme has been announced for EIF 2023 and includes new feature films, 5 retrospective titles, 5 short film programmes, and an outdoor screening weekend including 7 further features in a six-day celebration of bold and eclectic cinema at the heart of the world's biggest celebration of arts.
Complementing the previously announced Opening Night film 'Silent Roar', the Festival presents a selection rich with new voices. Amongst the festival's 11 debut features, the Festival is delighted to champion a new generation of UK talent.
Scottish productions include 5 feature films and 19 short films, including the World Premiere presentations of six freshly commissioned documentaries in the Bridging The Gap Documentary Short Films programme.
Closing Night film 'Fremont' caps an international selection that includes work from celebrated arthouse directors Kelly Reichardt, Ira Sachs, Cauleen Smith, and Christian Petzold, and showcases enticing work from Argentina, Brazil, China, Denmark, France, Germany, Hong Kong, India, Japan, South Korea, and the United States.
American independent cinema is celebrated in a retrospective of four films made by rebellious filmmaking voices in the 1980s and 1990s, while Shane Meadows' 'Dead Man's Shoes', which had its World Premiere at EIFF in 2004, is given a Retrospective Gala presentation.
Five feature films will be presented as World Premieres, and the Festival also sees the launch of The Lynda Myles Project, including a discussion event on the living legacy of Myles' contributions to film culture, and a special work-in-progress preview of new documentary, 'The Lynda Myles Project: A Manifesto'.
Placing an emphasis on deeper engagement for audiences, Encounters is a new series of discussion events place dialogue at the centre of the Festival and positioning cinema in conversation with other artforms.
Themes across the film programme include: incisive works of non-fiction activism; films making thrilling use of genre to explore social, sexual and psychological issues; films made by artists; LGBTQIA+ stories; a lip-smacking selection of animation; and category-defying films that are just damn stylish and entertaining.
Listings will go live on the EIF website from 10am on Thursday 6 July with tickets going on sale midday on Friday 7 July via https://www.eif.co.uk/edfilmfest
Edinburgh International Film Festival (EIFF), which this year is hosted by Edinburgh International Festival, has today announced the programme for its special 2023 edition. The hand-picked programme celebrates the work of exceptional local and global filmmakers ensuring the flame of independent cinema burns bright for future generations of passionate film fans.
EIFF venues the Vue Edinburgh Omni and Everyman Edinburgh at the St James Quarter, while the Old College Quad at the University of Edinburgh is the setting for a weekend of outdoor screenings.
This year's Edinburgh International Film Festival programme has been brought together by a team of programmers led by Kate Taylor, Programme Director of the Festival, including feature film programmers Rafa Sales Ross and Anna Bogutskaya, and short film programmers Abigail Addison, Lydia Beilby and Holly Daniel. Alongside Taylor, the EIFF Team is led by Executive Producer Tamara Van Strijthem and Festival Producer Emma Boa.
EIFF is supported by Screen Scotland, and enhanced engagement activities are supported by the Scottish Government's Festivals Expo Fund alongside the PLaCE Programme (a partnership between the Scottish Government, City of Edinburgh Council and the Edinburgh Festivals).
FULL PROGRAMME DETAILS
OPENING NIGHT: SILENT ROAR | Dir. Johnny Barrington | World Premiere | UK | A teenage tale of surfing, sex and hellfire set in Scotland's Outer Hebrides. From the lopsided charm of Louis McCartney's Dondo, to Ella Lily Hyland's turn as crisp-chomping Sas, to Hannah Peel's soaring score, Silent Roar from debut feature filmmaker, Johnny Barrington is a film infused with mystic charisma.
CLOSING NIGHT: FREMONT | Dir. Babak Jalali | USA |A stylish deadpan dramedy about an insomniac Afghan woman unable to dream the American dream. Weaving deadpan humour and poignancy into a sensitive immigrant tale, Fremont is anchored by the moving breakout performance of Anaita Wali Zada. She is joined here by the perpetually off-kilter Gregg Turkington and Jeremy Allen White, star of The Bear.
MAIN FEATURE PROGRAMME (in alphabetical order)
AFIRE | Dir. Christian Petzold| Germany |Winner of Silver Bear at the Berlinale | A pretentious young writer embarks on a much-needed writing retreat in a seaside cottage with his best friend. To the surprise of the duo, they arrive to find the mysterious Nadja (Paula Beer), staying at their place. On the horizon forest fires burn. The latest film from Christian Petzold (Phoenix, Barbara) comments on the subjectivities of passion with the same piercing soberness it uses to touch upon themes of insecurity and creative struggle.
ART COLLEGE 1994 | Dir. Liu Jian | People's Republic of China | Gnarly animation and slacker humour reign, in this Chinese punk comedy as a pair of art-student anti-heroes are set for revenge when their canvas is vandalised. Liu Jian (Have a Nice Day) is a director with attitude, and in this partly autobiographical film – featuring cameos from fellow directors Jia Zhangke and Bi Gan – his acerbic humour and social critique are leavened by a deep affection for outcasts.
CHOOSE IRVINE WELSH | Dir. Ian Jefferies | World Premiere |UK |From his early days in Leith to his times in London, San Francisco and Miami, iconoclast author Irvine Welsh has always had a restless mind and a particular genius for capturing the dynamics, language and sheer buzzing energy of life.In a documentary rich with personal archive material, iconoclast author Irvine Welsh relays his own story and philosophy with characteristic wit, while a roll call of admirers including Iggy Pop, Martin Compston, Danny Boyle, Bobbie Gillespie, Gail Porter, Rowetta, and Andrew Macdonald share their passion for his work.
CHUCK CHUCK BABY | Dir. Janis Pugh|World Premiere | UK |Amid the neon lights of a chicken packaging factory, two women, played by Louise Brealey (Brian & Charles, Sherlock) and Annabel Scholey (The Split), fall in love. Together, the duo rediscover the joys of living, finding in their beloved community of fierce, independent working-class women the strength necessary to overcome small-town prejudice. Mixing big laughs, romance tropes, and musical elements, Janis Pugh's vibrant directorial debut tells a modern love story that is as refreshing as it is heartwarming.
FEMME| Dirs. Sam H. Freeman and Ng Choon Ping |UK |A homophobic gang attack causes drag artist Jules (Nathan Stewart-Jarrett) to retreat into himself, until a chance encounter with Preston (George MacKay), the gang's leader, points him in the direction of revenge. A taut character study of the disguises of masculinity, Femme sets the stage for two of our most malleable young actors to deliver career-peak performances. In their debut feature writer/directors Sam H. Freeman (This is Going to Hurt, Industry) and Ng Choon Ping have crafted a tense, stylish thriller about desire and self-loathing.
IS THERE ANYBODY OUT THERE? | Dir. Ella Glendining | UK | Driven by a yearning to find herself in others, Glendining guides us through vital debates on many of the stigmas surrounding disability. A smart, honest and beautifully illuminating documentary, the film not only raises key questions on issues of inclusion but also makes space for a conversation about how isolating it can be to not see yourself reflected in the masses that surround you.
JORAM| Dir. Devashish Makhija | India |Tough questions of land development and indigenous rights fuel this tense thriller featuring a woman hellbent on revenge. Following a violent incident, Dasru (Manoj Bajpayee) and his wife have left rural Jharkhand to struggle in the big city. But when they are recognised by someone from their past, Dasru must go on the run with their three-month-old baby. Director Devashish Makhija (Ajji, Bhonsle) delivers intense genre filmmaking with heart-stopping moments of peril, while bringing piercing intelligence and empathy to the globally resonant struggles of indigenous people displaced.
KILL | Dir. Rodger Griffiths | World Premiere | UK | Twisted grief and paranoia run through the veins of this gritty Scottish thriller.A hunting trip turns deadly when three brothers (Daniel Portman, Calum Ross and Brian Vernel) plot to take out their abusive father (Paul Higgins; Line of Duty, The Thick of It). The darkest of takes on the daddy issues drama, Rodger Griffiths' debut feature coaxes star-making performances from an exceptional cast of Scottish talent and blends consideration of toxic masculinity with the grit of classic thrillers.
ORLANDO, MY POLITICAL BIOGRAPHY | Dir. Paul B Preciado | France |An electrifying work of fiction/non-fiction, a polyphonic retelling of Virginia Woolf's Orlando, imagining a world bursting with Orlandos: an array of trans performers embodying one of literature's most famous charcters, and giving accounts of their own lived experience. From beautifully composed tableaux to the ultimate waiting room song, this angry, witty, stylish and hugely energising rallying cry for trans liberation is one of the most remarkable films you'll see this year.
PASSAGES| Dir. Ira Sachs | France |Despite being married to artist Martin (Ben Whishaw), filmmaker Tomas (Franz Rogowski) impulsively spends a night with teacher Agathe (Adèle Exarchopoulos). After this dalliance starts growing into something deeper, romantic chaos reigns. In their newest collaboration, Ira Sachs (Frankie, Love is Strange) and his co-writer Mauricio Zacharias capture the mayhem of intimacy and the emotional havoc that a charming narcissist can wreak in a love triangle that makes for the thorniest and horniest film of the year.
PAST LIVES| Dir. Celine Song|USA |A moving examination of South Korean diaspora told through a delicate tale of Nora (Greta Lee, Russian Doll), and first love Hae Sung (Teo Yoo, Decision to Leave). A classic immigrant tale in the making, Celine Song's directorial debut is one of those rare films able to balance on its expertly crafted tightrope the woes of diaspora and the magical possibilities of reinvention.
PROPERTY| Dir. Daniel Bandeira | Brazil | An unsparing, politically twisted new take on the home-invasion horror genre that will surprise and disturb. Traumatised by an encounter from her past, Tereza (Malu Galli) has become a recluse. Hoping to ease her anxiety, her husband buys a state-of-the-art armoured car to transport her to their family country estate. Unbeknownst to them, the unfairly dismissed estate workers have decided to take matters into their own hands. Writer-director Daniel Bandeira creates a taut, anxiety-laden thriller, shot by cinematographer Pedro Sotero (Bacurau).
RAGING GRACE| Dir. Paris Zarcilla | UK |Joy (Max Eigenmann, Kargo), an undocumented Filipina cleaner, finds that a job caring for a country house and its bed-bound owner (David Hayman) may be too-good-to-be-true when she suspects that her boss is being slowly poisoned. In this smart, gothic debut that takes us through several genres, twists and turns, Paris Zarcilla thrillingly conveys that colonialism is not just the ghost that haunts the mansion, but a vivid force of the present that permeates British society. Winner of the Grand Jury Prize at SXSW Film Festival.
SHOWING UP | Dir. Kelly Reichardt | USA | Michelle Williams and Hong Chau star in Kelly Reichardt's (Certain Women, First Cow) intimate drama exploring artmaking, creativity and resilience. Reichardt has a unique way of focusing attention — a precise, subtle and fractiously human style of cinema — and it's a pleasure to witness one of the greatest working filmmakers on top form.
SUPERPOSITION| Dir. Karoline Lyngbye | Denmark | A couple and their young son choose to move to a remote cabin in the Danish Forest for an experiment in off-grid living, with no human contact for a year. When they encounter another family in the forest, identical to themselves in almost every way, the fabric of their identities faces a test. Shot with elegant use of reflections and doubling, Superposition is a stylish slice of speculative realism, for those who dig their dilemmas Freudian and their chillers existential.
THE FIRST SLAM DUNK | Dir. Takehiko Inoue | Japan |Exhilarating basketball action meets teenage guts in this anime adaptation of a world-popular manga series by Takehiko Inoue. Quick-tempered Ryota and his high-school underdogs must dig deep, and search inside themselves, in a game against the established basketball champions which plays out thrillingly through flashbacks and in near real-time.
THE LYNDA MYLES PROJECT: A MANIFESTO| Dir. Susan Kemp | UK | Launch event and Screening | Celebrating a driving force in film culture, in Scotland and beyond, the Festival is delighted to host the launch of The Lynda Myles Project, a collaboration between Mark Cousins, Susan Kemp, and curatorial collective Invisible Women, that asks: how might we rebuild Edinburgh's film culture, reimagining ideas and aesthetics, with Myles in mind?
Following a discussion event to introduce the project we will be presenting a preview screening of Susan Kemp's remarkable documentary-in-progress The Lynda Myles Project: A Manifesto,an intimate and insightful portrait of Myles, and an essential work of cinephile activism, wherefeedback from audiences will be welcomed.
THE STRANGE CASE OF DR JEKYLL AND MR HYDE | Dir. Hope Dickson Leach | World Premiere | UK |The gothic glory of Edinburgh replaces London in Hope Dickson Leach's Scottish cinematic retelling of Robert Louis Stevenson's classic novella, originally created as a live hybrid performance with the National Theatre of Scotland. Emphasising themes of capitalistic greed and unscrupulous social ascension, this interpretation is sure to echo with audiences attuned to the current political climate. Plus, it offers a rare chance to see Edinburgh in all of its shadowy glory on the big screen.
TRENQUE LAUQUEN (PARTS 1 AND 2) | Dir. Laura Citarella | Argentina / Germany | From Argentinian auteur Laura Citarella, what begins as a mystery soon deepens into an odyssey of literary romance, queer kinship, meditations on landscape, and creature-feature sci-fi, via many shaggy-dog diversions. Across twelve chapters, over two feature-length parts (presented at EIFF as a single screening with an interval), director Laura Citarella, of the El Pampero Cine collective (La Flor), keeps it compelling and creates a deeply absorbing cinema of enigmas.
UNGENTLE| Dirs. Huw Lemmey & Onyeka Igwe | UK | Histories of British espionage and male homosexuality intertwine in a mid-length film narrated by Ben Whishaw. Artist, writer and podcaster Huw Lemmey (Bad Gays) collaborates with artist filmmaker Onyeka Igwe (No Archive Can Restore You) on this 16mm film whose story could be ripped from the pages of John Le Carré, but whose approach is an alchemic queer blend of imagery and language. The film packs a dizzying amount of wit, insight and poignancy into its 37 minutes.
YOUR FAT FRIEND | Dir. Jeanie Finlay | UK |Celebrated documentarian Jeanie Finlay (Sound It Out, Seahorse) turns her camera on Aubrey Gordon, self-defined fat activist, and creator of the incisive, must-share blog Your Fat Friend. Filmed over six years, the film charts the evolution of Gordon's work and creates a casually intimate portrait of the intersection between private and public life, illustrating the structures of anti-fat bias that damage, through the prism of Gordon's illuminating critique and lived experience as a queer fat woman. Winner of the Audience Award at Sheffield Doc/Fest.
RETROSPECTIVE SPECIAL
DEAD MAN'S SHOES| Dir. Shane Meadows | UK | Shane Meadows' gripping and grisly revenge thriller world premiered at EIFF 2004. Now it's back in town. If Trainspotting made UK filmmaking cool in the 1990s, Dead Man's Shoes did the same in the early-2000s, the poster and soundtrack suddenly ubiquitous, and the performance of co-writer Paddy Considine, becoming iconic. Almost two decades on, Dead Man's Shoes is stilla riveting watch and its influence continues to resonate with filmmakers and audiences.
RETROSPECTIVE: Rebellious voices in American Indie Cinema
DRYLONGSO | 1998 | Dir. Cauleen Smith | 25thAnniversary screening | USA |A restored treasure of 1990s DIY filmmaking celebrating Black female creativity.Art student Pica (Toby Smith) spends her long afternoons roaming the neighbourhood to photograph what she calls an 'endangered species': young Black men. Making her work even more urgent is a serial killer who stalks the same streets in search of young lives to take. The vibrant debut of acclaimed artist Cauleen Smith (who presented H-E-L-L-O, at Collective, Edinburgh, in 2022) harnesses its protagonist's endless charisma to comment on racial politics, the strictures of the art world, and the importance of community.
LIFE IS CHEAP... BUT TOILET PAPER IS EXPENSIVE | 1990 | Dir. Wayne Wang | Hong Kong / USA | Trailblazing independent filmmaker Wayne Wang presents a wild ride into pre-handover Hong Kong. In an oeuvre that spans The Joy Luck Club, Smoke and Last Holiday, pioneering Asian-American director Wayne Wang has never sat still creatively, and this film stands up and stands out as a supremely anarchic, scatological flex of in-your-face sensory cinema. Presented in partnership with Cinema Rediscovered.
TOKYO POP | 1988 | Dir. Fran Rubel Kuzui | USA / Japan |A New York City punk meets a Tokyo rocker in this restored pop gem. Bleach blonde punk Wendy (Carrie Hamilton) travels to Tokyo on a whim and ends up finding inspiration and pop stardom with Hiro (Diamond Yukai), a similarly frustrated musician trying to break through. Directed by Fran Rubel Kuzui, who later went on to make the original Buffy the Vampire Slayer movie, Tokyo Pop tenderly depicts the clash of two youth cultures rooted in standing up to the man.
VARIETY | 1983 | Dir. Bette Gordon | 40th Anniversary Screening | USA | Part alternative neo-noir, part a reversal of Alfred Hitchock's Vertigo, Bette Gordon's feminist class about a woman (Sandy McLeod) who takes a job as a ticket-seller in a porno theatre, is inspired by the director's own wanderings around late-night New York City and showcases the skills of an assembly of icons of the 1980s cool avant-garde: written by punk author Kathy Acker, shot by Living in Oblivion director Tom DiCillo, with music by composer John Lurie, and co-starring Will Patton, Luis Guzmán and photographer and activist, Nan Goldin. Presented in partnership with Cinema Rediscovered.
SHORT FILMS
ANIMATION SHORT FILMS | At the heart of this programme of extraordinary animation work from the UK is a contemplation on the curious condition of being human - how we govern our emotions, navigate knotty relationships, connect to our surroundings, and find the strength to reject others' perceptions and live as our true selves. This year's selection includes new work by EIFF 2022 Powell and Pressburger award winner Ainslie Henderson (Shackle) and RuPaul's Drag Race UK winner Lawrence Chaney voicing the main character in Holly Summerson's Living With It.
BLACK BOX ARTISTS' SHORT FILMS| Centralising tactility, collaboration and playfulness, these short films by artists interrogate photochemical film as repository for experience and memory. The dynamic current running through the programme is the boundless visual and conceptual possibilities within contemporary artisanal, small-gauge filmmaking practice. Offering a mode of image making as a politically charged, collaborative endeavour, these eight works reimagine aesthetic possibilities through the quietly radical acts of close-looking, collaboration and care.
BRIDGING THE GAP DOCUMENTARY SHORT FILMS |Six short documentaries from Scottish Documentary Institute's talent development initiative Bridging the Gap, which celebrates its 20th anniversary this year. A collection of films showcasing those fearless outsiders whose journeys across borders, conflict and time offer inspiring and thought-provoking stories of acceptance, reconciliation and love.
SCOTTISH SHORT FILMS| A selection of short films from filmmakers born or based in Scotland, reflecting the current face of the nation. From the absurd to the poignant, this programme showcases the challenges impacting all generations whether that be in relation to geography, circumstance, grief or good old family dynamics. Across writers, directors, producers, on-screen talent and crews, this exciting mix of films represents the amazing variety of filmmaking talent coming out of Scotland today. This screening is supported by Edinburgh Napier University's Screen Academy Scotland.
CINEMA UNDER THE STARS: OUTDOOR SCREENINGS
Saturday 19th and Sunday 20th August. A weekend of dreamy and eclectic outdoor screenings in the scenic surroundings of the Old College Quad at The University of Edinburgh. This year we mix family-friendly titles with artists' film, a live soundtrack to a classic, a wuxia-influenced double-bill, and some cracking new films, in a programme set to make your heart sing. Includes collaborations with Edinburgh International Festival, Alchemy Film & Arts and Hippodrome Silent Film Festival (HippFest).
All screenings are ticketed, priced as Pay What You Can, starting at £2. Further information can be found on our website.
The Electrical Life of Louis Wain | Dir. Will Sharpe |Benedict Cumberbatch plays the eponymous painter of wide-eyed cats, in this love letter to creativity and misunderstood genius. Director Will Sharpe's magnificent ode to oddity will pull at the whiskers of your heart.
Everything Everywhere All At Once | Dirs. Daniel Kwan, Daniel Scheinert | This multi-Oscar®-winning film creates an unclassifiable meld of action, sci-fi, drama, comedy and romance, with award-winning performances from Michelle Yeoh, Ke Huy Quan and Jamie Lee Curtis.
Hero | Dir. Zhang Yimou |This big-screen action epic is a riot of colour and design and features a stirring soundtrack by Oscar®-winner Tan Dun – also composer of Buddha Passion, the opening concert of the Edinburgh International Festival.
The Lego Movie | Dirs. Christopher Miller, Phil Lord |Fighting the tyrannical hands of capitalism has never been so awesome!!! A host of stars build an homage to the creative power of imagination that is as inspirational as it is fun. Plus, it features one of cinema's all-time catchiest songs.
Spotlight Screening | Let the Canary Sing | Dir. Alison Ellwood | UK, USA | The poster girl for the 1980s, Cyndi Lauper, tells her story in this in-depth documentary. Taking a bird's-eye view of the pop singer's rebellious upbringing and voiced by Lauper herself, Alison Ellwood's new documentary repositions the singer not as a pop culture artefact but as an artist in a state of constant reinvention, a life-long feminist who has always stood up for others.
Parasite | Dir. Bong Joon-Ho |A sharp commentary on class inequality neatly delivered as a skin-tingling thriller. Features a stirring soundtrack by Jang Jae-il – also composer of Trojan Women, which is being staged as part of this year's Edinburgh International Festival.
Puss in Boots: The Last Wish | Dir. Joel Crawford |Puss in Boots (Antonio Banderas) has just one of his nine lives left. Our hero embarks on a mighty quest to try restoring his feline privileges.
Spotlight screening | Safety Last! ft. Live Accompaniment | Dirs. Fred C. Newmeyer, Sam Taylor | On the centenary of its release, a classic of the silent era, presented with live musical accompaniment by acclaimed Scottish silent film pianist Mike Nolan. Featuring a nerve-rackingly funny performance by the "King of daredevil comedy" Harold Lloyd. This screening is presented in partnership with HippFest, Scotland's first and only festival dedicated to silent filn.
Spotlight screening | Scrapper | Dir. Charlotte Regan | UK | Charlotte Regan's debut feature about the reunion between a father and his young daughter. Georgie (Lola Campbell) is perfectly happy refusing to accept that her mom has passed away. She makes do by herself in her mum's flat, with some light hustling and some help from the neighbours. That is, until her estranged dad Jason (Harris Dickinson; Triangle of Sadness, Where the Crawdads Sing) shows up to, like, take care of her or something. Slowly, tenderly, they find their footing with each other as they reconcile Georgie's grief and Jason's embrace of fatherhood.
Spotlight screening | The Wool Aliens (And Other Films) | Dir. Julia Parks | UK | Four gorgeous short films by artist Julia Parks, each a 16mm portrait of community action and the natural environment, created during a residency in Hawick in the Scottish Borders.. This screening - which includes the shorts The Wool Aliens, Tell Me About The Burryman, Burnfoot Grows and All Flesh Is Grass - will be preceded by a performance by musician Miwa Nagato-Apthorp. Presented in association with Alchemy Film & Arts.
Cinema Under the Stars is supported by the Platforms for Creative Excellence (PLaCE) programme funded by the Scottish Government (through Creative Scotland, the City of Edinburgh Council and the Edinburgh Festivals.
DISCUSSION EVENTS
EIFF ENCOUNTERS |Go deeper into the programme in a series of creative conversations with filmmakers and guests. Taking discussions beyond the post-screening Q&A, the festival is proud to present a series of generous and expansive conversations about some of the ideas bubbling away in this year's film selection. Visit eif.co.uk/edfilmest for full details of contributors.
ENCOUNTER 1: CASUAL INTIMACY | What does it take to make a film about somebody else, or about your own lived experience? How much can you really know about a person or character through the act of filming them?
ENCOUNTER 2: CREATIVE SURVIVAL | Survival as an artist is a question of resilience. How do we make work without sacrificing ourselves or others?
ENCOUNTER 3: DEFINING BELONGING | The sense (or absence) of belonging permeates this year's most powerful works. How do we shape stories about fitting in, or standing out?
SUNDAY SALONS |Tickets from £13.50 | Edinburgh International Book Festival Hub at Edinburgh College Of Art |
Join us at Edinburgh International Book Festival alongside Edinburgh Art Festival (EAF) for our new collaborative Sunday Salon series. We'll host a line-up of artists to talk about the finer details of their work and practice in a relaxed setting.
SALON TWO: IRA SACHS, BRANDON TAYLOR AND KATE TAYLOR | Ira Sachs is in Edinburgh to present his latest film Passages. Meanwhile, Brandon Taylor , our favourite Substack cultural essayist (sweater weather), is in town with his highly anticipated second novel The Late Americans. A fine opportunity to place the pair in conversation to talk queer cinema, representations of intimacy, and the art that's currently feeding them. Chaired by EIFF Programme Director Kate Taylor.
Find more details on all three of the Salon events on the Edinburgh International Book Festival website: edbookfest.co.uk
SPECIAL EVENTS & PROJECTS
CURATE-IT FELLOWSHIP ONLINE PROGRAMME |Curate-It is a new platform through which emerging curators can learn about the practices and processes of film curation. As part of this year's festival, EIFF and Curate-It offered fellowships to two Scotland-based early career curators, Beulah Ezeugo and Zainab Ashraf. They have worked to create bold and innovative film events that will show as part of the 2023 edition. Their events will be available to watch online during the festival on the Curate-It VoD platform: app.curate-it.co.uk/watch. This programme is made possible through support from the Scottish Government's Festivals Expo fund.
THE BIG FILM QUIZ |Calling all film buffs – flex your knowledge with our end of festival quiz. Expect some tough questions! Hosted by Raymah Tariq. Venue and time to be announced.
EIFF TALENT ASSEMBLE |Have you been a participant in EIFF's Talent Labs or development programmes? Were you a Young Critic or Young Programmer? What about a Trailblazer? Have you screened a film at the Festival in the past?
This year the Festival has been overjoyed by the stories of writers, directors, producers, animators, composers, sound designers and many other film industry folk who have experienced key moments in their careers at EIFF, and told of the special place the Festival holds for them. Whilst there will not be a formal industry programme as part of this year's edition, the Festival wants to make space for a celebration of its community.
So consider this a Bat Signal: if you have been a participant in any of the Festival's industry or talent development schemes, or have ever screened a film at EIFF – get in touch.
The Festival will invite you to share a moment to reconnect with alumni, meet new creative collaborators, and raise a glass to the filmmakers who have made EIFF a vibrant Festival, bursting with talent year after year.
For more information, visit eif.co.uk/eiff-talent-assemble
EIFF Talent Assemble is supported by the Platforms for Creative Excellence [PlaCE] Programme, a partnership between the Scottish Government - through Creative Scotland - the City of Edinburgh Council and the Edinburgh Festivals.
EIFF CRITICAL WRITING COMMISSIONS 2023| Film culture is not static, and a vibrant film culture is one that embraces many perspectives. In 2023, the Edinburgh International Film Festival (EIFF) will showcase writing by nine mid-career Scottish and Scotland-based writers in a series of publications.
The inaugural EIFF Critical Writing Commissions invites cultural critics, reviewers, poets, programmers, artists, graphic novelists, or fiction writers to engage with film cutlture in expansive ways – thinking through the films, filmmakers, craft and art of the films that form part of this year's programme, from the central theme of cinema and metamorphosis.
Working with a professional editor, participants will also receive feedback from international press guests, to develop their voice and their understanding of the publishing industry. This programme is made possible through support from the Scottish Government's Festivals Expo fund.
For more information, visit eif.co.uk/eiff-critical-writing-commissions-2023
TICKET PRICES
Cinema Screenings
£10 full price
£7 concession
£5 under 18s
Essential companions go free
Concessions: Low-income benefit recipients, students, under 26s, arts workers, d/Deaf and disabled people are entitled to a 30% discount. Under 18s: A 50% discount will apply to all valid screenings.
There are no booking fees for EIFF. In line with our commitment to environmental sustainability, we encourage you to opt for e-tickets, however, if you choose to receive your tickets by post, a £2 charge will be applied.
Tickets for Encounters discussion events and Cinema Under the Stars Outdoor Screenings are Pay What You Can, £2, £4 or £6 per event.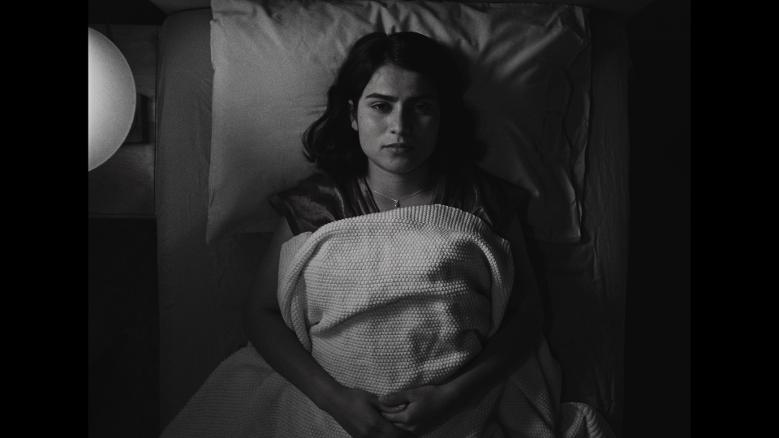 Fremont closes the festival on the 23rd August (Photo courtesy of Modern Films)