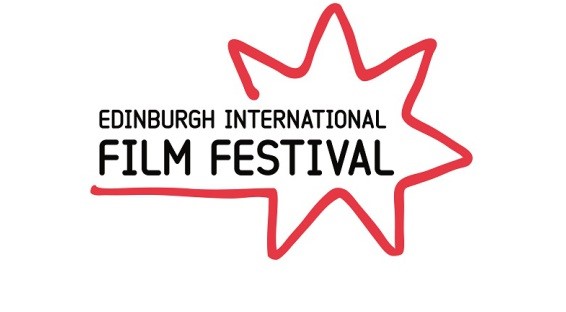 EDINBURGH INTERNATIONAL FILM FESTIVAL REVEALS 2022 PROGRAMME
75th Anniversary edition runs from 12th to 20th August
Edinburgh International Film Festival has announced the programme for its fully in-person 75th Anniversary edition this year. The dynamic programme of cinema screenings, live performance and industry dialogues in Edinburgh in the heart of the August festival season welcomes attending UK & international filmmakers to present their work.
EIFF is pleased to be working with its venue partners across the city centre including Filmhouse Cinema, Cameo Picturehouse, Everyman Edinburgh at the St James Quarter, Vue Edinburgh Omni and outdoors with Film Fest in the City in St Andrew Square, to offer audiences a warm welcome back to the big screen.
This year's Edinburgh International Film Festival programme has been brought together by a team of programmers led by Kristy Matheson, Creative Director of the Festival. Alongside Kristy, the EIFF Programming Team consists of Manish Agarwal, Anna Bogutskaya, Rafa Sales Ross, Kate Taylor, Abigail Addison (animation programmer); Short Film Programmers – Jenny Clarke (narrative) Rohan Crickmar (non-fiction), Black Box Programmer – Lydia Beilby; Retrospective Curator (2022 Theme) Kim Knowles.
EIFF is supported by Screen Scotland, the PLACE Programme (a partnership between the Scottish Government, City of Edinburgh Council and the Edinburgh Festivals), the Scottish Government through the Festivals Expo Fund and the PLACE Resilience Fund, the City of Edinburgh Council, EventScotland part of VisitScotland's Events Directorate, and the BFI Audience Fund, awarding National Lottery funding.
Tickets go on sale to Filmhouse Members and Screen Saver Passholders on Wednesday 20th July at 12noon and on sale to the general public at 10am on Friday 22nd July.
The programme of 87 new feature films is structured across 3 Galas, 5 themed strands, 1 Big Screen Presentation and 10 films in competition as part of the new The Powell & Pressburger Award for Best Feature Film.
OPENING GALA: Aftersun
The critically acclaimed feature debut from Scottish filmmaker Charlotte Wells opens this year's festival, fresh from winning First Prize when it premiered as part of International Critics' Week during this year's Cannes Film Festival. 'Aftersun' tells the story of Sophie (played as an adult by Celia Rowlson-Hall and a young girl by Frankie Corio) who reflects on the shared joy and private melancholy of a holiday she took with her father (Paul Mescal) twenty years earlier.
CLOSING GALA: After Yang
Kogonada's exquisite and playful film stars Colin Farrell and Jodi Turner Smith and brings the festival to a close in style. 'After Yang' had its World Premiere at the Cannes Film Festival in 2021 where it was warmly received by international critics, it went on to win the Alfred P. Sloan Prize at Sundance Film Festival earlier this year. The film tells the story of a family who lose their A.I. helper, and the profound feelings that the experience induces.
Kogonada has also curated Carte Blanche, a beautiful selection of films, offering audiences a special insight into some of the films that have inspired 'After Yang'. Films in this programme include:
After Life (1999) by Kore-eda Hirokazu
Irma Vep (1996) by Olivier Assayas
Your Name. (2016) by Makoto Shinkai
After Yang Closes The Festival on the 20th August
Director Makoto Shinkai animated feature Your Name gets a screening at this years Festival
CENTRAL GALA: Nude Tuesday
Armağan Ballantyne's critically acclaimed gibberish comedy 'Nude Tuesday' will be the inaugural Central Gala on Tuesday 16th August. In an effort to rekindle the spark in their troubled marriage, 40-somethings Laura (Jackie van Beek) and Bruno (Damon Herriman) head to a three day couples' retreat run by relationship and sexual healing guru Bjorg Rasmussen (Jemaine Clement). Upon arrival, the path to their reconnection is met with hilarious and increasingly absurd farce. Spoken entirely in an improvised, gibberish-esque language with subtitles created by Julia Davis, Nude Tuesday is an utterly singular excursion into miscommunication, full frontal nudity and self-discovery. The film has received 5 star acclaim since debuting at Tribeca and Sydney Film Festivals last month.
The Powell & Pressburger Award for Best Feature Film .
EIFF reimagines its major award, The Michael Powell Award for Best British feature. With a renewed commitment to internationalism and cultural exchange, the principles on which the Edinburgh Festivals were founded, EIFF will present The Powell & Pressburger Award for Best Feature Film. This competition of 10 films is composed of a mix of UK and Irish filmmakers and international talents and honours imagination and creativity in filmmaking. The films selected for our 2022 competition are daring, eclectic and genuinely speak to the creativity that's central to the works of our award's namesakes – Michael Powell and Emeric Pressburger.
Fresh from a World Premiere at Cannes in May, Jan Gassmann's 99 Moons is an erotic drama about insatiable chemistry. When tightly-wound scientist Bigna meets hazy-eyed slacker Frank for what's meant to be an anonymous one-night stand, neither of them imagined they would find a connection so intoxicating they'd be coming back for more for years to come. A sensorial, sensual drama about the frenzy of sexual obsession and the push-and-pull of a toxic relationship.
Scottish animators Will Anderson and Ainslie Henderson star in and co-direct the World Premiere presentation of the inventive documentary A Cat Called Dom. Albeit framed as a film for Will's mother, we too are invited to witness how Will deals with the grief of his mother's cancer. The duo work on their animations and face the frustrations of trying to make this documentary. Whilst alone, Will turns to DOM, the animated cat that lives on his laptop screen.
Peter Strickland's latest dark comedy Flux Gourmet starring Asa Butterfield and Gwendoline Christie depicts a performance art trio participating in an artist residency at the Sonic Catering Institute. Narrated in Greek by the institute's in-house writer (who is having severe bowel problems) and provoked by an imperious curator (Gwendoline Christie), the group's interpersonal strife leads them to increasingly extreme acts. An irresistible ode to the perils of creativity, the film premiered at Berlin earlier this year.
Flávia Neves' refreshingly bold and impressively accomplished directorial debut Fogaréu explores Brazil's brutal colonial past with insidious goings on in Goiás, her home town in central Brazil. The film which debuted in Berlin mixes genres and blends fact and fiction to harness horror out of history.
Married co-Directors Josh Appignanesi and Devorah Baum's documentary Husband on their own marital angst follows Professor Devorah Baum visit to New York to give readings of her new book on feelings, particularly bad feelings, and how we should feel them fully. Her husband Josh Appignanesi arrives to support her, care for their two young sons and document her every moment of insecurity, yet still make it about himself. The meta commentary is a riot of humour and middle age neuroses in this World Premiere presentation.
Part surreal comedy, part love letter to Filipino action flicks, Martika Ramirez Escobar's debut feature Leonor Will Never Die is as unclassifiable as it is tender. Retired action movie director Leonor is about to start working again on an unfinished script when she gets hit on the head and knocked out by a falling television. Waking up in a dream world much like the macho movies she used to direct, Leonor finds her perfect action star and the ending to her movie in her dreamworld. The film premiered at the World Cinema Dramatic Competition of the 2022 Sundance Film Festival, the first Filipino film to compete since 2006. Escobar was awarded the Special Jury Prize for Innovative Spirit.
Andrew Legge's WW2-set debut feature LOLA starring Emma Appleton and Stefanie Martini and featuring an original score and songs by The Divine Comedy's Neil Hannon centres on sisters who build a machine called LOLA which can intercept radio and TV broadcasts from the future. They initially use the machine to discover music from the future and place bets, before realising it will best be used to help fight the Nazis. But when the sisters clash, the consequences are catastrophic.
Nazareth-born Palestinian filmmaker Maha Haj won the Un Certain Regard Best Screenplay Prize at Cannes for her second feature Mediterranean Fever which charts the unlikely bond between two very different Arab family men living in the Israeli port city of Haifa in this wry examination of mental illness and masculinity. Waleed suffers from severe depression and dreams of becoming an author. He seeks inspiration for his crime fiction in ebullient new neighbour Jalal, a small-time crook.
Sinead O'Connor was not the first or last female pop star to be adored and demonised with equal vigour. Focusing on a five-year period between 1987 and 1992, Kathryn Ferguson's documentary Nothing Compares shows us the artistry and emotion behind a trailblazing artist made controversial because of her refusal to compromise. The film covers her miserable upbringing, rise to pop stardom and forced exile from an industry determined to box her into something she was never going to be.
Starring Andrea Riseborough in a knock-out physical performance, Director Amanda Kramer's Please Baby Please (whose Give Me Pity! also plays EIFF) presents a hyperstylised exploration of queer desire and masculinity, featuring dance, BDSM fantasy, poetry and violence…and a killer cameo from Demi Moore. Dubbed 'West Side Story as directed by John Waters' the film opened Rotterdam earlier this year.
Andrea Riseborough stars in director Amanda Kramer's Please Baby Please.
Flux Gourmet receives its UK Premiere at the Festival
FEATURE PROGRAMME
This year's programme is structured by strands with each strand having its own Classic Film and Headline film which offers audiences a flavour of what to expect. Our festival framework puts films in direct conversation, encourages pathways to navigate the programme and offers audiences a chance to meet their cinematic tribe.
** THE CONVERSATION: Cinema to get you talking **
If your festival experience isn't complete without a post-screening foyer debate, then look no further. Indigenous youth fights back against government-backed farmers in The Territory, a young mother struggles with childcare in drama turned thriller Until Tomorrow and wonder trio Dolly Parton, Jane Fonda and Lily Tomlin reunite to investigate the fight for women's rights they kickstarted half a decade ago in Still Working 9 to 5. From searing dramas to eye-opening documentaries, The Conversation is cinema with something to say.
The Conversation Headline film Clean is Lachlan McLeod's affecting documentary portrait of pioneering entrepreneur and trans icon Sandra Pankhurst and her trauma cleaning team which recently debuted at SXSW.
The Conversation Classic: In a new digital restoration celebrating its 50th anniversary Mireille Dansereau's ground-breaking Dream Life explores female liberation colliding with desire, exploding into a fizzy, frenetic pop of a film.
** THE CHAMBER: Quality arthouse for the culturally curious **
The Chamber Headline: Kamila Andini has delighted festival audiences with stories of young people navigating the world in films such as The Seen and Unseen and Yuni. For her latest offering Headline Film Nana (Before, Now & Then) which premiered in competition at the 2022 Berlinale, Andina delivers a sumptuous period drama about the unlikely but deeply moving friendship between two women who share a common anchor in the politically turbulent, post-independence years in Indonesia.
The Chamber Classic: Martin Scorsese's landmark concert movie, The Last Waltz has received a 4k restoration with Robbie Robertson overseeing the soundtrack – ensuring that cinema audiences can enjoy the best possible presentation of The Band's epic 1976 farewell show at San Francisco's Winterland Ballroom.
Live Performance: A collaborative film by folk musician Aidan O'Rourke, Becky Manson and Mark Cousins'The Ballad of a Great Disordered Heart is an evocative film about Edinburgh's Old Town and the Irish communities who have called it home. This celebratory film which receives its World Premiere at the EIFF features a foot-stomping original soundtrack by O'Rourke and live performances by Irish and Scottish folk musicians.
** HEARTBREAKERS: Friends, family, lovers, and cheaters **
The destination for those seeking all the feels, Heartbreakers films include a profound romance between women in moving historical doc Nelly and Nadine, the subtle shifts between colleagues in pandemic-struck Hong Kong in The Narrow Road, millennial Insta-angst in a friendship group in Millie Lies Low, and a man in an unusual meteorological relationship in The Cloud and the Man. And don't forget to bring your hanky for Oscar-longlisted Panamanian tearjerker Plaza Catedral. Hey Edinburgh, are you ready to be heartbroken?
Heartbreaker Headline: Gabriel Martin's Mars One is set in the city of Contagem, near Belo Horizonte in Brazil's southeastern state of Minas Gerais and follows an everyday Black Brazilan working-class family that is at once dissonant and harmonious, their struggles and victories made parallel to growing political turmoil to paint a poignant portrait of life in the country under Bolsonaro. The powerful family drama wowed Sundance audiences earlier this year.
Heartbreakers Classic: Written, directed and produced by Ayoka Chenzira, the restoration presentation of Alma's Rainbow sees teenage Rainbow navigate the differing expectations her straight-laced mother Alma and unruly sister Ruby have of her, while trying to find her own path. Chenzira's film centres Black women's inner world through intergenerational, vibrant characters and perhaps feels more prescient now than in 1994.
** NIGHT MOVES: Cult, music, late night thrills **
Films for the back-row dwellers and mosh pit regulars. Black-hearted lovers can binge Give Me Pity! one of two films screening at this year's festival from auteur of weird Amanda Kramer, a portrait of a lovable oddball in documentary A Life on the Farm and the original patient zero of vampirism, Nosferatu himself. The horror hounds will have plenty to gorge on with the terror of motherhood in Huesera, the gooey gore of Sissy and the mystical western vibes of Saloum. Night owls, these ones are for you. Expect the unexpected with all manner of thrills and genre spills in the Night Moves strand.
Night Moves Headline: Buckle up for Dae-min Park's Korean vehicular thriller Special Delivery with a lead performance from Parasite star Park So-dam, a female-centric spin on petrolhead staples like Drive, The Driver and The Transporter delivers a breezy action cocktail of cuteness and brutality, its high adrenaline car chases and neon-lit ambience enhanced by a pulsing electronic score.
Night Moves Classic: Shot in Oban and sunny Almería, Lynne Ramsay's second feature Morvern Callar starring Samantha Morton as the titular character celebrates its 20th Anniversary with this 35mm retrospective screening. This is hallucinatory homegrown cinema gilded with a soundtrack of electronica and art-rock gems.
** POSTCARDS FROM THE EDGE: Bold visions to expand horizons **
Postcards From The Edge Headline: I Didn't See You There gives a glimpse into the life of director Reid Davenport who invites audiences into a world rarely depicted with such honesty onscreen who positions the camera on his wheelchair, capturing not only how he reacts to spaces but how spaces — and people — react to him
Postcards From The Edge Classic: To celebrate the launch of the new book, Afterimage Reader, EIFF and The Visible Press present a special screening of Yvonne Rainer's 1976 film, Kristina Talking Pictures with an introduction from Afterimage editor, Simon Field. From 1970 to 1987, the independent journal Afterimage explored radical cinema, publishing writings by filmmakers and prominent critics.
SHORT FILMS
Short films have always been central to the EIFF programme and this year is no exception. In 2022, EIFF presents 12 fantastic programmes that span fiction, animation, documentary and experimental. In 2022 UK shorts are eligible for the following awards:
- Norman McLaren Award for Best British Animation
- Norman McLaren Award for Best UK short
Five New Shorts programmes explore complex themes such as the human body and all things it can hold – love, pain, anger, sexuality, grief – in 'Body Language', finding balance between working to live and living to work in 'LIFE/WORK', the fleeting space between memory and material reality in 'Losing Place', migration – both physical and emotional – and its impact on a person in 'On Leaving', as well as telling the everyday stories from a Scottish perspective in 'Scotland's Voices'.
EIFF New Visions Short Film Competition is back, showcasing some of the freshest, most exciting young voices in the Scottish film industry, chosen by EIFF Youth Advisory Group who will also introduce each film and hand out the awards.
Bridging the Gap Documentary Shorts: focuses on Scottish and Northern Irish documentaries as it features five thought-provoking, intimate and daring short documentaries on the theme of Tomorrow.
UK Shorts: These Demented Lands is the spirit of '22 on film – the strange, the bad and the ugly, revelling in the strangeness of our united kingdoms and revealing the horrific nature of their formation and continuance.
The renowned Black Box programme of the best of international experimental short films is back with Echoes in the Landscape: 9 titles from Europe, Australia and North America, all themed around the interplay between landscape and the individual.
This year's International Animation Shorts explore the pressures of society, religion, economy and history and their influence on our identity and feature filmmaking talent from Colombia, Japan and Israel, among others.
Inaugurated in 1990 in honour of Norman McLaren, the renowned Scottish-born animator and pioneer, the McLaren awards celebrate the spirit of creativity in animation. Across two McLaren Animation programmes, audiences will be treated to new works from some of the most exciting filmmakers from the UK and Ireland, exploring everything from Christmas and folklore to romance and terror.
EIFF 2022 RETROSPECTIVES:
KINUYO TANAKA RETROSPECTIVE Exploring this year's festival theme is a major retrospective of the work of performer and film director Kinuyo Tanaka (1909 - 1977) who played an essential role in the history of Japanese cinema. Moving gracefully across genres, these six new 4K restorations of films from Tanaka as a director offer a unique perspective on a nation grappling with the aftermath of war, social upheaval, and modernisation: all seen through the lives of its female citizens. First conceived by Lili Hinstin and presented at the Lumière Festival in 2021, this retrospective
Social Studies: Six Films by Tanaka Kinuyo is programmed with notes by Kristy Matheson and presented here in partnership with the BFI Southbank, Glasgow Film Theatre, Bristol Watershed and Janus Films.
REFRAMING THE GAZE Experiments in Women's Filmmaking , 1972 to Now is a retrospective programme Curated by Kim Knowles which responds to the 50th anniversary of the 1972 Women's Event held at the Edinburgh International Film Festival and is also inspired by the broader landscape of the festival during the 1970s, particularly in its attention to feminist film theory and avant-garde.
FREE OUTDOOR SCREENINGS: FILM FEST IN THE CITY in St Andrew Square Garden returns from Friday 12th to Sunday 14th August with a free programme of new and classic cinematic favourites which reflect the wider EIFF themes, delivered in partnership with Essential Edinburgh and supported by Innis & Gunn, EIFF's Official Beer Partner, our travel partners LNER and supported by EventScotland as part of the Year of Stories 2022. The programme of films also reflects EIFF's return to August embracing other cultural festivals around it. Saturday's film schedule celebrates Scotland's Stories on Screen and Sunday's film schedule is shaped and programmed by EIFF Young Programmers who have selected a line-up of films from a diverse range of female identifying filmmakers.
In addition, the Festival is collaborating with partners to widen its reach through a programme of network presentations across Scotland, opening up access and inspiring curiosity from those who may previously not have been able to experience the Festival programme.
Kristy Matheson, Creative Director of EIFF said: "For our 75th anniversary, we've embraced the very essence of cinema - from its production to its exhibition, it's a truly collective pursuit. Working alongside a talented team of programmers and festival producers to craft our 2022 programme has been joyous. I'm excited to share our programme with you today and look forward to welcoming audiences back to EIFF this August."