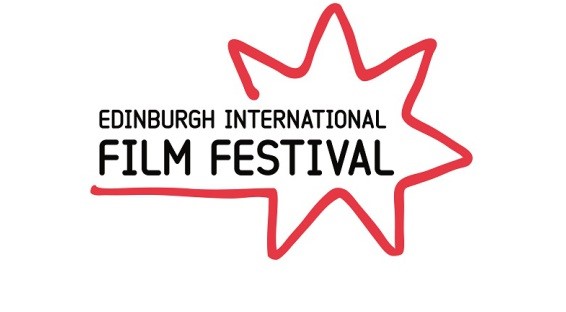 EDINBURGH INTERNATIONAL FILM FESTIVAL REVEALS FILMS WITH SCOTTISH TALENT AND SETTINGS IN THIS YEAR'S PROGRAMME AS PART OF SCOTLAND'S YEAR OF STORIES 2022
In advance of the main programme launch on Wednesday 20 July, the Edinburgh International Film Festival has announced an impressive array of films and shorts which have Scottish talent and/or settings as part of the celebrations around Scotland's Year of Stories 2022.
There are 10 features in the main programme, of which 6 are World Premieres:
The previously announced Opening Gala Aftersun, the critically acclaimed feature debut from Scottish filmmaker Charlotte Wells, fresh from winning First Prize when it premiered as part of International Critics' Week during this year's Cannes Film Festival. 'Aftersun' tells the story of Sophie (played as an adult by Celia Rowlson-Hall and a young girl by Frankie Corio) who reflects on the shared joy and private melancholy of a holiday she took with her father (Paul Mescal) twenty years earlier. Aftersun's production was supported with an award from Screen Scotland's Film Development and Production Fund.
Scottish animators Will Anderson and Ainslie Henderson star in and co-direct the World Premiere presentation of the inventive documentary A Cat Called Dom. Albeit framed as a film for Will's mother, we too are invited to witness how Will deals with the grief of his mother's illness. The duo work on their animations and face the frustrations of trying to make this documentary. Whilst alone, Will turns to DOM, the animated cat that lives on his laptop screen. A Cat Called Dom received production support from Screen Scotland.
Glasgow-based Marie Lidén's empathetic and thought-provoking documentary Electric Malady focuses on a case of electromagnetic hypersensitivity (EHS), a medically disputed syndrome still being explored by the WHO. The isolated subject William based in Marie's homeland Sweden, shields himself from technology and radiation with sheets of foil and copper-lined blankets, it is a condition that the filmmaker had a unique insight to as her mother was a sufferer too. Electric Malady was developed and produced with support from Screen Scotland.
Presented in collaboration with the Edinburgh International Festival, The Ballad of a Great Disordered Heart is a collaborative film by Edinburgh-based trio: folk musician Aidan O'Rourke, Becky Manson and Mark Cousins that offers an evocative view of Edinburgh's Old Town and the Irish communities who have called it home. This celebratory film which receives its World Premiere at the EIFF features a foot-stomping original soundtrack by O'Rourke and live performances by Irish and Scottish folk musicians.
Drawing on rare 8mm colour film of Berneray in the Outer Hebrides, Scottish director Andy MacKinnon offers a bridge between the contemporary citizens and their not-so-distant past in the World Premiere of Dùthchas | Home.
The result is a film of great emotion that speaks to the importance of place and the resilience of culture through language, song and memories. The film was developed and produced with support from Screen Scotland.
Hassan Nazer's Winners (Barandeha) produced by Scot Paul Welsh and Scottish Uzbek Nadira Murray is set in a deprived area of a small Iranian town where children are required to work to help support their families. Nine-year-old Yahya is one such child, his little hands scouring through massive piles of junk in search of hidden treasures. One day, Yahya strikes literal gold by finding an unclaimed Oscar statue, the curious item leading the boy into an adventure- filled journey that doubles as a loving ode to the history of Iranian cinema in this World Premiere presentation. Production of Winners was completed with support from Screen Scotland.
Glasgow-based Borja Alcalde's debut feature documentary The Sacred Family (La Sagrada Familia) is a visually intoxicating emotional journey to the heart of what holds a family together or breaks them apart. Carmen and Sergio are ordinary parents juggling the pressures of family and work. Living in the Sacred Valley of the Incas in Peru, their business is based around the local ayahuasca ceremonies. Concerned about their family's compulsive use of modern technologies, they take their three kids on a campervan road trip deep into the Amazon rainforest in this World Premiere presentation. Production of The Sacred Family was funded by Screen Scotland.
Expanded from his BBC short documentary, Peter Day's kinetic portrait Off The Rails follows adrenaline-seeking Surrey teens Aiden and Rikke parkour journey to YouTube stardom in a candid exploration of contemporary teenage mental health. The film is produced by Scot Grant Keir and was developed and produced with support from Screen Scotland.
Glaswegian Lynne Ramsay's second feature Morvern Callar based on Scot Alan Warner's award-winning novel and which stars Samantha Morton as the titular character celebrates its 20th Anniversary with our 35mm retrospective screening. Shot in Oban and sunny Almería, this is hallucinatory homegrown cinema gilded with a soundtrack of electronica and art-rock gems.
Don Coutts' Heading West: a story about a band called Shooglenifty is an uplifting gem for fans old and new of the Edinburgh band Shooglenifty which showcases the past, present and future of the Acid-croft music pioneers in this World Premiere presentation.
Glasgow based Director Marie Liden's feature debut "Electric Malady" screens at this years festival.
Glaswegian Lynne Ramsay's second feature "Morvern Callar" gets a special screening at this years Festival

Separately screening at Filmhouse as part of the Special Events programme and in celebration of Scotland's Stories on Screen for Scotland's Year of Stories 2022 will be Scot Dougie Irvine's Yoyo & The Little Auk. When a storm hits a flock of birds flying over the ocean, one little auk is stranded in the middle of Scotland. The lost bird is found by Yoyo, a little girl preparing for her favourite night of the year, the Inverkithkin Ceilidh. From the Royal Scottish National Orchestra and Visible Fictions, supported by Year of Stories 2022, this delightful new film is accompanied by a live orchestral performance, introducing children aged 3-6 to the magic of classical music.
Also part of the Special Events programme is the talk The Making of A Bear Named Wojtek where Edinburgh based animation director Iain Gardener, Art Director Rachel Bevan Baker and producer Iain Harvey will discuss bringing this extraordinary, animated special to life. A Bear Named Wojtek tells the fantastic story of Wojtek, the Syrian brown bear who was brought to Edinburgh after having been adopted by Polish soldiers during WWII. The film is a Polish/UK co-production (FIlmograf/The Illuminated Film Company) and will be broadcast by BBC Alba and TV Poland in 2022/23.
On Saturday 13th August as part of the Film Fest in the City outdoor screenings programme at St Andrew Square, the celebration of Scotland's Stories on Screen continues and fills the square with homegrown stories and some family fun, including a special live musical performance to accompany the 100 year anniversary screening of the 1922 classic Rob Roy, as well as Pixar's animated fantasy Brave and Sylvain Chomet's charming Edinburgh-set animation The Illusionist.
Also at Film Fest in the City as part of the same initiative, screening across the first two days of the programme (12th & 13th August) are the following 6 short films from exciting Scottish filmmakers:
FLIT - Jack Allen
Don vs Lightning - Big Red Button
Betty - Will Anderson
Widdershins - Simon P. Biggs (supported by Screen Scotland via SFTN)
What Makes Soup Soup - Conor Reilly, Tommy Reilly, Malcolm Cumming
Neville is Dead - Louis Paxton
Back to the main programme, as part of EIFF 2022's ambitious selection of short films – fiction, animation, documentary and experimental – which form 12 fantastic programmes for film fans of all ages to delve into. There is an impressive 24 Scottish filmmakers and their films represented, they are as follows:
Barber, The - Dhivya Kate Chetty
Burry Man - Simon P. Biggs (supported by Screen Scotland)
Canberra, Bitch - Alicja Jankowska
Change Direction - Greta McMillan
Cities I Live In, The - Rabie Mustapha (supported by Screen Scotland via Bridging the Gap)
Clean - Miranda Stern (supported by Screen Scotland via Bridging the Gap)
Dead Cat Strategy, The - Laura Wiggett
Dùsgadh - Cat Bruce
Fields, The - Ezra Course
Groom - Leyla Coll-O'Reilly (supported by Screen Scotland via Short Circuit)
Infectious Nihilism and Small Metallic Pieces of Hope - James Price
Kafia - Raz Salih
Let the Sunshine In - Eva Magdić Govedarica
Lights Across the Shore - Lewis William Shipley
Long Winter, A - Eilidh Munro (supported by Screen Scotland via Bridging the Gap)
Making of Longbird, The - Will Anderson
Maureen - Shiona McCubbin
Parallel - Rosanna Lee
SMALL - Jonathan Payne
There's Not Much We Can Do - Erica Monde (supported by Screen Scotland via Bridging the Gap)
Tomorrow That'll Come, The - Carla Shah (supported by Screen Scotland via Bridging the Gap)
Too Rough - Sean Lionadh (supported by Screen Scotland via Short Circuit)
TWENTY - Roxana Mia Capris
Who I Am Now – Jack Goessens
Kristy Matheson, Creative Director of EIFF said : "Cinema is a magical time traveling machine that allows us to see the world but as Dorothy reminds us in the Wizard of Oz, 'there's no place like home.' This year at EIFF, we're proud to showcase local talents and stories across an array of programming. Our congratulations and sincere thanks to this talented group of Scottish born and based artists for sharing their stories with us."
Head to https://www.edfilmfest.org.uk/ for more details.
Edinburgh International Film Festival 2022 programme launches on 20th July 2022.
Edinburgh International Film Festival runs from 12th to 20th August 2022.