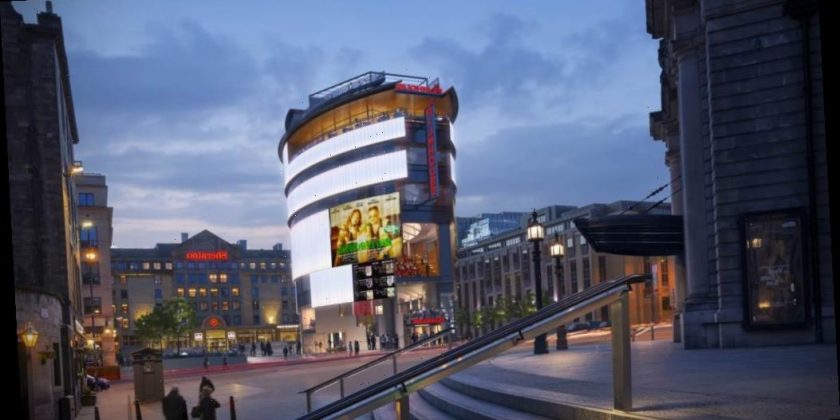 Edinburgh's Filmhouse has revealed a bold new vision to create an internationally significant, fully accessible and environmentally sustainable landmark home for film and screen culture in Edinburgh. It will provide unrivalled spaces and facilities for everyone to watch film, to make film and to learn about film and filmmaking in all its diversity.
The new Filmhouse will:

Provide six new cinema screens allowing Filmhouse and EIFF to programme even more great films, festivals and partnership events.

Improve the audience experience with a world-class venue that is fully accessible for all, with comfortable seating and state-of-the-art facilities.

Continue to screen film on all formats, including 4K digital, and 16mm, 35mm and 70mm film.

Ensure accessibility for all, with a commitment that all public and office spaces are fully accessible for audiences, staff and guests.

Increase Filmhouse's education and outreach activity, with dedicated education spaces to host year-round activity for learners of all ages.

House Filmhouse's award-winning Café Bar, which will be designed to retain the intimate and safe atmosphere of the existing space.

Create a brand-new Festival Centre to provide a venue to support EIFF and other festivals and special events year-round.

Introduce a new Cultural Industries hub, supporting the Scottish screen sector with much-needed flexible workspace in Edinburgh's city centre.

Create a restaurant and rooftop event space.

Keep Filmhouse's iconic character and atmosphere, in a new building that has been thoughtfully designed to represent its independent spirit and ethos.

Reduce impact on the environment by creating a carbon-neutral building.

Increase financial sustainability, by creating greater capacity, diversifying sources of income generation, and becoming more self-sufficient over the longer term.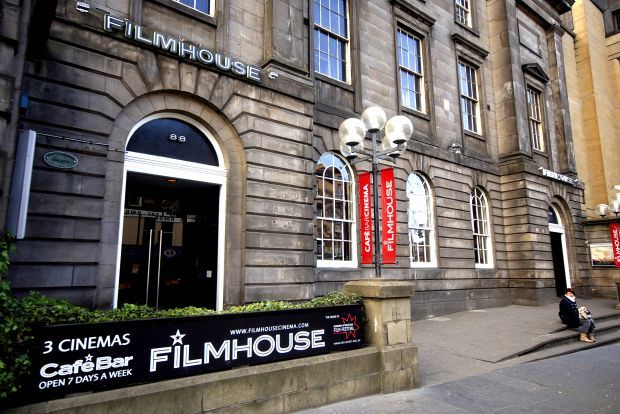 The planned new Filmhouse, designed by award-winning Edinburgh based Richard Murphy, will move only a short distance from its current location to its new location in Festival Square

Ken Hay, CEO of Centre for the Moving Image (inc Filmhouse and Edinburgh International Film Festival) said: "For more than 40 years Filmhouse has been at the centre of Edinburgh's cultural life, and for more than 70 years Edinburgh International Film Festival has been an international beacon for film and film culture.

"This proposed new building will transform what we're able to do for Edinburgh's residents and Scotland's film community, as well as providing Scotland with a physical celebration of the most popular artform. Through doubling the number of screens and seats for regular cinema-goers, creating dedicated education and learning spaces, and developing an iconic festival centre, all within a fully accessible and carbon neutral building, this really is a 21st century temple for film.

"We are hugely excited about sharing this vision during the consultation period, and are looking forward to engaging with as many people as we can in helping us shape the future for Filmhouse and lovers of film."
Due to the significance of this project to Filmhouse and to Edinburgh, the project team are consulting as widely as possible on this proposal. The consultation stage will officially run for 12 weeks from 11th March to 3rd June.
Information on the proposed development including architect drawings and visualisations, the background to the development and FAQs will be available on the Filmhouse's website. www.filmhousecinema.com There will also be information and images on display at the Filmhouse including a scale model. People will be able to give feedback through a simple online survey through the Filmhouse and EIFF websites, through comment cards in the Filmhouse, and formally and informally at events, meetings and discussions with Filmhouse staff.

Full costing of the project will take place later in 2020 to coincide with the formal Planning Application, but the cost is currently estimated to be in the region of £50m.

An indicative timeline, contingent on the Planning Application decision and fundraising success, hopes to start work on the building in 2023 with it opening in 2025.