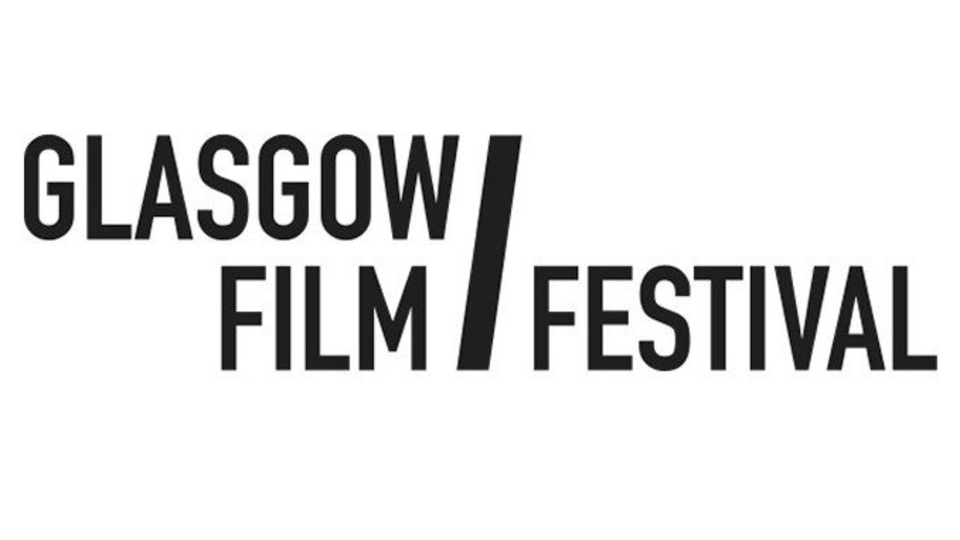 Glasgow Film Festival celebrates bumper 2023 event with cinema admissions up 25% from 2022
Triumphant return of the much-loved Special Events programme, including two sold out screenings of Under The Skin with live soundtrack from the BBC Scottish Symphony Orchestra
Over 12 days, the festival welcomed hundreds of delegates from around the UK at venues across the city, bouncing back to pre-pandemic levels as the festival continues to thrive as the major meeting point for the Scottish filmmaking sector
Over 2000 people attended the festival's free retrospective programme, In The Driving Seat, the largest audience since the series began
Glasgow Film Festival (GFF) 2023 wrapped up on Sunday 12 March by celebrating a bumper year of ticket sales and local and international talent.
GFF23 cinema admissions increased by 25% on GFF22, with all three special event screenings (the first special events since GFF20) selling out, marking a fantastic return for one of the audience's favourite parts of GFF. In total, 33,667 people attended 295 film screenings and events over 12 days at Glasgow Film Theatre, plus CCA, Cineworld, Glee Club, QMU, Festival Hub and Delegate Centres and community venues. GFF also partnered with 13 cinemas across the UK, including Barbican and BFI Southbank in London, Cameo in Edinburgh, DCA in Dundee, Watershed in Bristol and Queens Belfast for the first UK screenings of GFF premieresHow To Blow Up A Pipeline and The Five Devils.
The 19th edition of GFF opened and closed with sold-out gala premieres of debut features directed by exciting new UK female filmmakers -Adura Onashile's Glasgow-shotGirl and Nida Manzoor's Polite Society - and welcomed a host of famous faces onto the red-carpet including Emily Watson,Kelly Macdonald,James Cosmo, Joely Richardson and Alistair McGowan.
GFF23 cemented the festival's reputation for offering big stages to Scotland's Black, LGBTQ+ and working class filmmaking talent to premiere their first features, with Adura Onashile's Girl,Jo Reid's The Freedom Machine,Andrew Cumming's The Origin and James Price's Dog Days all packing out GFT Cinema One. Their success also builds on the achievement of Jono McLeod's debut My Old School which received its UK premiere with sold out screenings at GFF22 and became the second highest-grossing new title in Glasgow Film Theatre history when it went on general release in summer 2022. GFF has always been an audience-facing festival, but is now regarded as one of the major events in the UK's film and TV industry calendar, with 3 titles from the festival programme being bought immediately before, during and after the festival - Girl, The Beasts and Driving Mum. GFF Industry Focus welcomed 600 press and industry delegates (a return to pre-pandemic attendance levels) for four days of discussion, networking and skills sharing.
The festival showcased new Spanish cinema and welcomed international filmmakers including Matt Johnson (Blackberry), Jonas Chernick (The End of Sex),Muta'Ali Muhammad (Cassius X: Becoming Ali),Daniel Goldhaber ( How To Blow Up A Pipeline), Floor van der Meulen (Pink Moon),Àlfrún Örnólfsdóttir (Band) andSophie Linnenbaum ( The Ordinaries) who attended the festival from Canada, the USA, the Netherlands, Iceland, Germany and more, joining top UK talent including Carol Morley (Typist Artist Pirate King) andMark Cousins (My Name Is Alfred Hitchcock / March on Rome).
GFF23 marked festival co-director Allan Hunter's last year at the festival, since his first GFF in 2007. His ever-popular series of morning retrospectives for GFF23 welcomed the largest audience in its history, with over 2000 people watching classic movies for free on the big screen. GFF continues to flourish as the film festival for audiences with a host of new innovations to make the festival accessible to the city as a whole, including pay-what-you-can movies and free screenings of festival films at Civic House, programmed in collaboration with local communities in the Garnethill area, in partnership with the Garnethill Multicultural Centre.
GFF audiences also called the shots as they voted on the prestigious Glasgow Film Festival Audience Award. The only award presented at the festival, it is decided from a handpicked selection of 10 films by first or second time directors and the 2023 winner was announced as Riceboy Sleeps. The drama about a Korean single mother raising her son in 1990s Canada earned writer-director Anthony Shim the prestigious Award, which was sponsored for the first time by Belhaven Brewery.
What Our Red Carpet Guests said about GFF23
Emily Watson, actor God's Creatures, speaking to the GFF red carpet film crew: "It feels so cool to be having the UK premiere of this movie, which is so special to me, here in this festival where it feels like there's a young, modern, fresh feeling about interesting films. It's places like this, where people come out arguing and talking about movies and having a communal experience, that are giving film life".
Carol Morley, director Typist Artist Pirate King , speaking to the GFF red carpet film crew: "I love the festival, because the festival is for people, it is for audiences, they believe in people. And I feel like with Glasgow, everyone here loves film… it's about films that change people's lives and films that connect with people, so it's always been very special when I've come".
Adura Onashile, writer-director Girl, speaking to the GFF red carpet film crew "I am pinching myself, really. This story started from Glasgow and to present it here feels like we've come full circle. GFT knocks the pants off Sundance, any day! These are the people that I want to impress, that I want to feel connected to the film".
Speaking from New York, Lee Grant, legendary Oscar-winning actress and director and subject of the festival retrospective Looking For America: The Films of Lee Grant, said about GFF: "I am so grateful to the Glasgow Film Festival for showing my documentaries. I have no words to express the gratitude in my heart for your interest in the things that I am passionate about".
GFF is one of the leading film festivals in the UK and run by Glasgow Film, a charity which also runs Glasgow Film Theatre (GFT). GFF is made possible by support from Screen Scotland, the BFI (awarding funds from the National Lottery), Glasgow Life and EventScotland.
Glasgow Film Festival will return in 2024 with dates announced soon and the full programme revealed in January 2024. A selection of films from GFF23 including Mister Organ and Band will screen online on the Glasgow Film At Home platform this week as an exclusive limited release- visit https://athome.glasgowfilm.org/ for more details.
Allison Gardner, Glasgow Film Festival Co-director, said:
"GFF23 was magical, from the sold out screenings to the warm and enthusiastic welcome our audiences gave the guests and filmmakers. Every year I am astounded at the support, loyalty and knowledge of those audiences who take a chance on the curated programme, but this year they were exceptionally generous and we were incredibly busy, with audiences up 25% on 2022 across a similar number of events. The discussions, debates and love of cinema was clear and it warms my heart to see audiences taking a chance and supporting emerging talent. Whilst I am sad that Allan Hunter has left, I know his work over the last 17 years has created a festival that will go on to be a trusted place for film lovers into the future."
Allan Hunter, Glasgow Film Festival Co-director, said:
"I think it's fair to say the 2023 Festival has been a triumph. The wide-ranging selection of films put together by the programming team met with such a fantastic response. It felt as if Festival audiences were back in full force, hungry to experience all the delights that home-grown productions and world cinema has to offer. The waves of love for Carol Morley's Typist Artist Pirate King and the Audience Award for Anthony Shim's Riceboy Sleeps should alert UK distributors to the potential that lies in these particular titles and so many others that were premieres in Glasgow. I think it is the range of titles and the passionate programmers who champion them that make the Festival so special. A packed industry programme also confirmed that Glasgow has become a massive, influential bridge between film watchers and filmmakers. I couldn't be happier with the Festival as I step down and know that under Allison it will continue to flourish and thrive."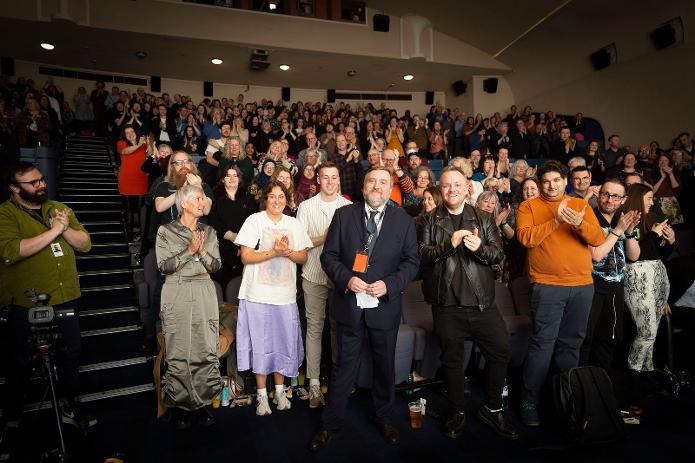 GFF23 marked festival co-director Allan Hunter's (centre) last year at the festival