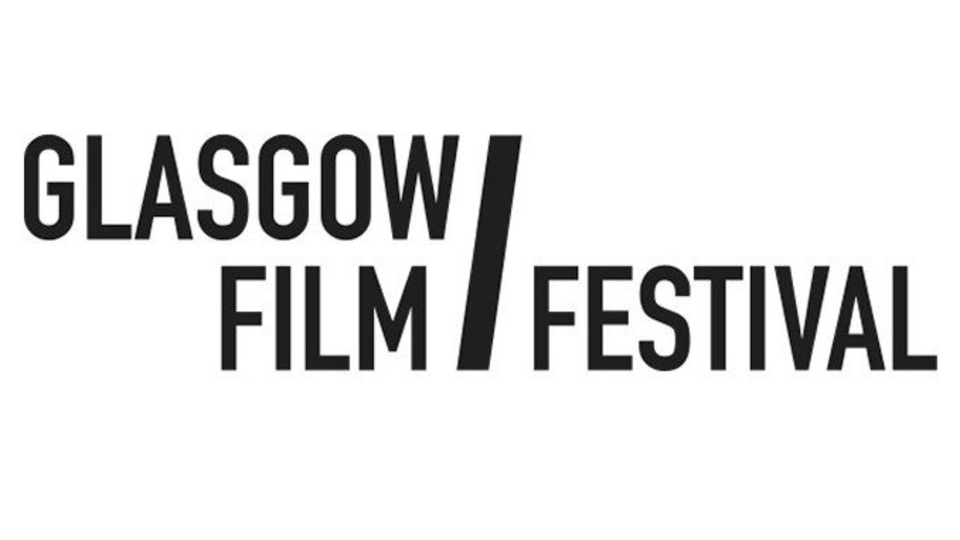 Cinemabangs pick of the films showing at Glasgow Film Festival 2019
In 1990s Los Angeles, life seems to be stacking the odds against 13-year-old Stevie (Sunny Suljic). His older brother Ian (Lucas Hedges) regards him as a convenient punch bag, and his lonely mother Dabney (Katherine Waterston) can't provide the comfort he needs. What would it take to become one of the cool kids? Perhaps hanging out with the regulars at the Motor Avenue skate shop could be his passport to winning friends and fitting in.
Mid90s Opens Glasgow Film Festival 2019

Oscar nominated Border brings together elements of folklore, fairytale, police procedural and tragic romance in a thrillingly imaginative piece of storytelling. Tina (Eva Melander) seems more animal than human and has spent her entire life accepting that she is different. She can smell evil and her heightened senses make her perfectly suited to her job as a customs officer. Then everything changes when she stops traveller Vore (Eero Milonoff); not only do they look strangely similar, they have more in common than Tina could ever have imagined...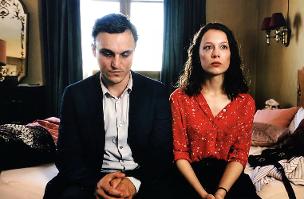 Christian Petzold's adaptation of the Anna Seghers novel is both historical and strikingly contemporary. The setting may be the Marseilles of the Vichy era but by eschewing period detail Petzold underlines the timeless nature of a story about the plight of refugees. Georg (Franz Rogowski) has fled Paris for Marseilles, with the papers of a writer who has committed suicide. In order to leave France he must assume the dead man's identity. As he waits for his ship to Mexico, he encounters other refugees and a woman desperately hoping for news of her husband.
Ben (Lucas Hedges from Mid90s) is back from rehab. It is Christmas Eve when the prodigal son makes his surprise return. His mother Holly (Julia Roberts) could not be happier or more anxious. Other family members are wary. Will things just return to normal for the holiday season? Can Ben be trusted again when he has disappointed so often in the past? Over the next twenty-four hours, ties are tested to the limit in an intelligent, urgent and beautifully acted family drama from Peter Hedges, exploring the grip of addiction and the pain it inflicts on those who are near and dear.
In 2008, Mumbai was struck by four days of terrorist attacks that left 164 people dead and hundreds more injured. The opulent Taj Mahal Palace Hotel became a specific target for the Lashkar-e-Taiba militants. Anthony Maras (working with Scottish screenwriter John Collee) has created a gripping, vividly engaging dramatisation of a siege that was marked by selfless acts of heroism and the coming together of individuals previously divided by class, creed and culture. Dev Patel leads a starry ensemble cast as Sikh concierge and devoted family man Arjun.
Writer-director-actor Jim Cummings expands his award-winning short into a darkly comic exploration of a cop on the verge of a nervous breakdown. Struggling to control a flood of raw emotions, Jim Arnaud (Cummings) prepares to speak the eulogy at his mother's funeral and follow it with her favourite Springsteen song. Nothing goes according to plan at an event that lays bare his grief, anger and despair. What follows ricochets between heartbreak and hilarity, finding its humanity in committed performances from Cummings and Kendal Farr as his daughter Crystal.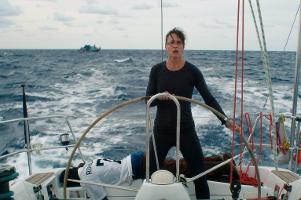 A determined and confident doctor, Rike (played with utter conviction by Susanne Wolff) attempts to escape the pace of her everyday life with a well-deserved solo sailing trip to the volcanic island of Ascension. However, her plans are scuppered when she discovers a sinking fishing boat, with hundreds fighting for their life. Recalling All Is Lost with a political edge, this is a razor-sharp thriller that sustains immense tension right through to the final reel. A punchy and thought-provoking thrill-ride for the 21st century.
Steeped in the worlds of Hitchcock, David Lynch and Raymond Chandler, David Robert Mitchell's Under the Silver Lake is a quirky trip through the city of dreams. Andrew Garfield's Sam is a horny, 30-something LA slacker distracted by his beautiful neighbour Sarah (Riley Keough). Just when they are getting to know each other, she disappears. Trying to figure out what happened pushes Sam through the looking glass and into a murky, labyrinthine mystery that unfolds in mysterious symbols and secret codes, as the threat of a dark conspiracy grows.
How does a nation recover from the wounds of war? How do individuals rebuild shattered lives? In James Kent's elegant and intriguing adaptation of the Rhidian Brook novel, Rachael (Keira Knightley) heads to Hamburg for a reunion with her husband Lewis (Jason Clarke), a colonel in the British Army stationed there after WWII. The occupation allows Allied families the pick of German properties but Lewis agrees to share theirs with the original owner, widower Stefan (Alexander Skarsgård) and his daughter. Taught to hate her enemy, Rachael finds herself drawn to the handsome Stefan.
Carol Morley's intriguing adaptation of the Martin Amis novel Night Train follows veteran New Orleans homicide detective Mike Hoolihan (Patricia Clarkson) as she investigates the grisly death of an astrophysicist. The case is complex, the clues don't quite fit together and the victim's family may not be entirely trustworthy. Key items seem to have a personal connection for Hoolihan. Struggling to unravel what happened dredges up memories of her past. Is she too busy looking around for simple answers to realise that some of the mystery lies within her?

Stranded in a bleak, unforgiving frozen wilderness would you have what it takes to survive? Joe Penna's intense, slow-burning adventure yarn tells of endurance against impossible odds and is all the more chilling for virtually dispensing with dialogue. Mads Mikkelsen plays Overgard, the sole survivor of a plane crash who has refused to surrender to despair. He has food, shelter and a dwindling supply of hope, until he is joined by the survivor of a helicopter crash. If they are to stand any chance, Overgard must take charge and complete a gruelling trek across a vast landscape of snow and ice.
An electric and powerful sophomore feature from Brady Corbet (Childhood of a Leader) merges tragedy and satire through the incredible life story of a pop superstar. The film charts the life of Celeste (a career-defining performance from Natalie Portman), who survives a school shooting at the age of 13 to find early success as a teen popstar, becoming an emblem of national healing. Building plans for a comeback aged 31, tragedy threatens her life once again. Featuring an original score from Scott Walker and brand new songs from Sia, Vox Lux is a provocative and essential take on 21st century trauma.
Tickets for Glasgow Film Festival 2019 are on sale now from Glasgow Film Theatre Box office or at glasgowfilm.org