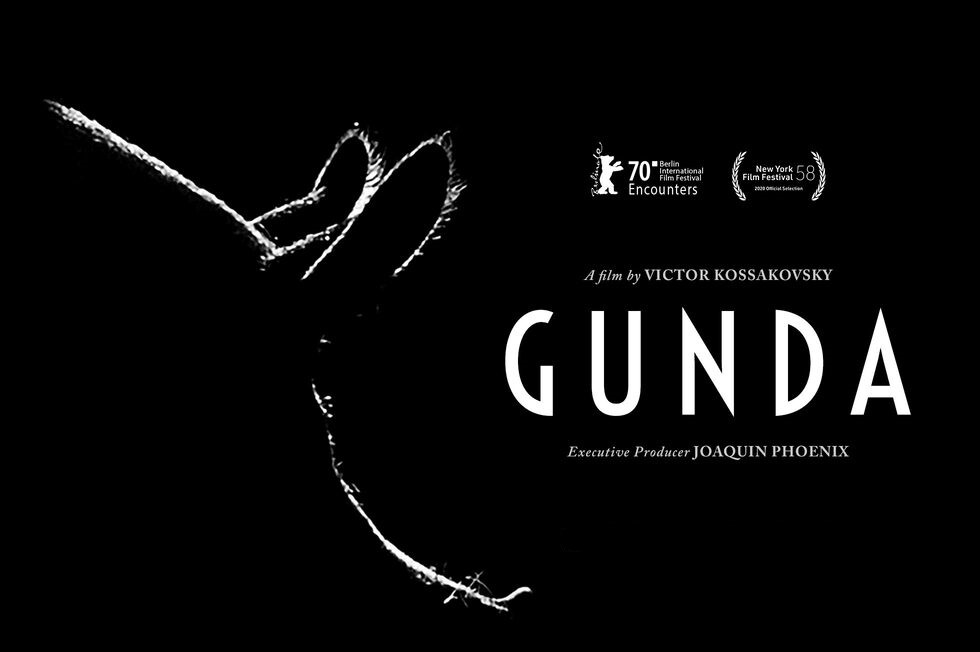 Experiential cinema in its purest form, GUNDA chronicles the unfiltered lives of a mother pig, a flock of chickens, and a herd of cows with masterful intimacy. Using stark, transcendent black and white cinematography and the farm's ambient soundtrack, Kossakovsky invites the audience to slow down and experience life as his subjects do, taking in their world with a magical patience and an otherworldly perspective.
Inspired by Kossakovsky's own childhood experiences and a passion project which eventually came to fruition after many attempts spanning decades, GUNDA finally found support from and was produced by Anita Rehoff Larsen ofSant & Usant. It was co-produced byJosyln Barnes and Susan Rockerfeller ofLouveture Films and executive produced by Joaquin Phoenix.
GUNDA had its World Premiere earlier this year at Berlin International Film Festival, was also selected for the 58th New York Film Festival and has been nominated for Best Documentary at the 2020 European Film Awards.
"Victor Kossakovsky has crafted a visceral meditation on existence that transcends the normal barriers that separate species. It is a film of profound importance and artistry." JOAQUIN PHEONIX, Executive Producer
"GUNDA is pure cinema. This is a film to take a bath in - it's stripped to its essential elements, without any interference. It's what we should all aspire to as filmmakers and audiences - pictures and sound put together to tell a powerful and profound story without rush. It's jaw dropping images and sound put together with the best ensemble cast and you have something more like a potion than a movie."
PAUL THOMAS ANDERSON
An innovative documentary filmmaker Victor Kossakovsky's films have been honoured with numerous awards from festivals all over the world.
He began his career at the Leningrad Studio of Documentaries as assistant cameraman, assistant director and editor in 1978 and went on to screenwriting and directing at Moscow HCSF. He directed his first feature LOSEV in 1989 and made his name with international critics and audiences with THE BELOVS in 1992. In 2011, Kossakovsky's ¡VIVAN LAS ANTIPODAS! was selected as the opening film of the Venice Film Festival. AQUARELA, his technologically ground-breaking and globe-spanning documentary on the shapes of water also premiered in Venice in 2018 before being shortlisted for the Oscar® for Best Documentary, among other honours.
In many of his films Kossakovsky has served simultaneously as director, editor, cinematographer and writer. Currently based in Berlin, he continues to serve as a teacher and mentor to aspiring filmmakers and documentarians globally.