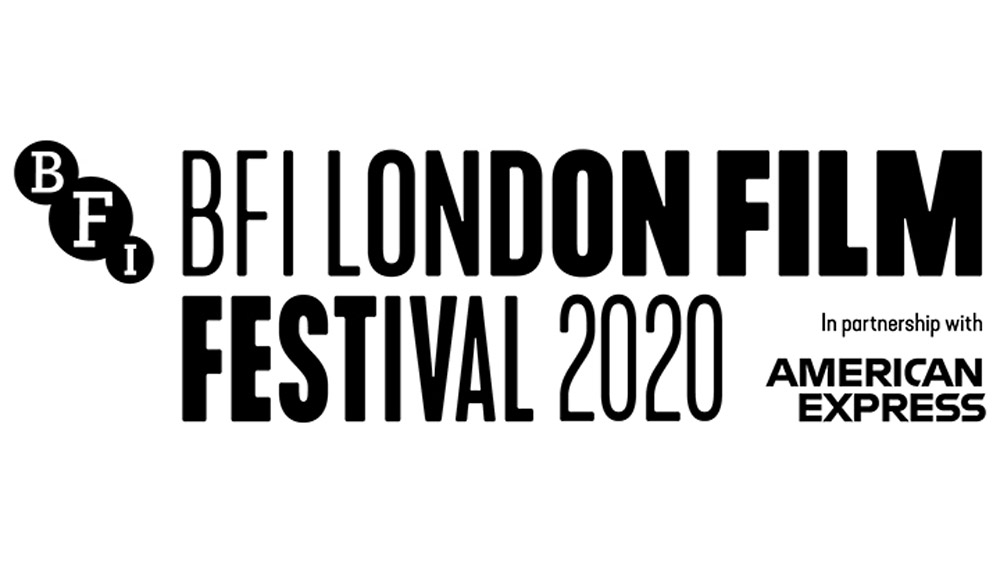 The 64
th
BFI London Film Festival (LFF) in partnership with American Express have announced the full programme of its reimagined and innovative new 2020 offering that will be delivered both virtually and via physical screenings. Over the twelve days from 7 – 18
th
October, the Festival will be its most accessible ever, presenting over 50 Virtual Premieres and a selection of highly-anticipated new feature film previews at BFI Southbank as well as in cinemas across the UK, offering audiences a unique chance to engage with the Festival in different ways.
With work from more than 40 countries, the programme includes fiction, documentary, animation, artists' moving image, short film, restored classics from the world's archives as well as previews of several episodic/series-based works made for the small screen.
Every screening will be presented with an intro or Q&A from filmmakers and programmers. The Festival also includes many ways audiences can engage with the Festival for free: LFF Opening screenings of Mangrove in cinemas across the UK; selected feature films on BFI Player; an international programme of short films featuring established and breakthrough film talents; Screen Talks with major filmmakers and actors, as well as all online salons and Q&As across the Festival which will give audiences an opportunity to delve more deeply into themes and talking points emerging from the programme. The recently announced LFF Expanded strand of XR and Immersive Art will also be free to access both virtually and at BFI Southbank for the duration of the Festival.
All films are geo-blocked to the UK while all the Festival talks and LFF Expanded are available to experience for free from anywhere in the world.

As is befitting this audience-facing and innovative edition, this year the Festival Awards are in the hands of the audience, who will take the place of the Festival's Official Jury. Viewers engaging with the Festival online will be invited to vote on Virtual LFF Audience Awards in four categories: Best Fiction Feature, Best Documentary Feature, Best Short Film, and Best XR. The winners will be announced in a live online ceremony on the final weekend of the Festival. We will also announce The IWC Schaffhausen Filmmaker Bursary Award in association with the BFI winner at the Awards Ceremony. The Bursary benefits an outstanding first or second time British writer, director, or writer/director. The recipient of the award will receive £50,000, which is the most significant of its kind in the UK film industry and awarded annually.
Mangrove will open this years BFI London Film Festival - image courtesy of The BBC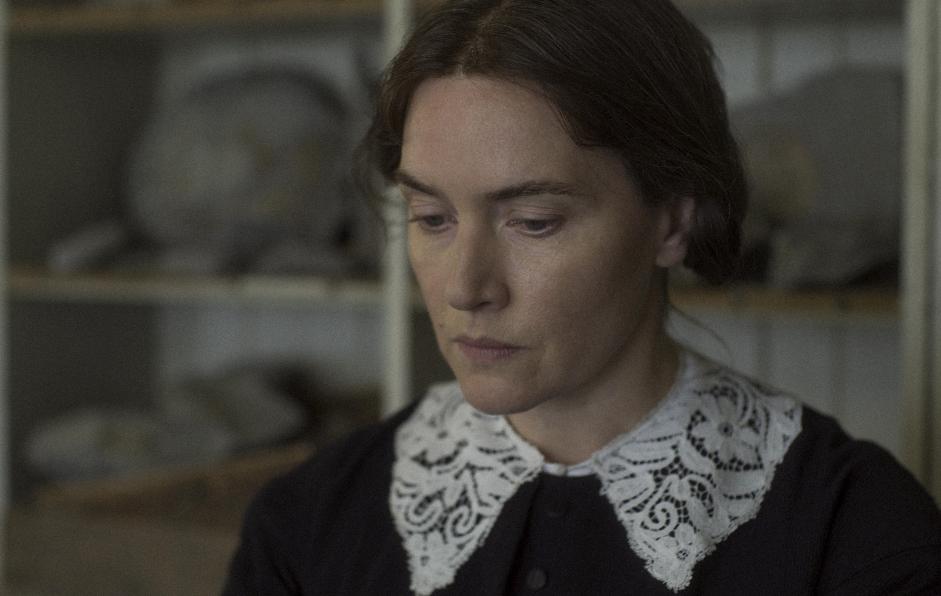 Ammonite starring Kate Winslet closes this years BFI London Film Festival

Tricia Tuttle, BFI London Film Festival Director said: " This has been such a period of uncertainty and change across the industry and when we embarked on a radical new plans for our 2020 edition, we stepped into unknown territory. But we've been so encouraged by the adventurousness of filmmakers and rights holders, the unwavering support of our collaborators and the spirit of unity and experimentation. And I feel like we have accelerated so many of our longer term plans in just a few months – especially our desire to offer audiences across the UK greater access to the LFF. We all want to be back in cinemas, seeing films on the big screen, together, immersed. But we also want to keep seeing new cinematic storytelling from all parts of the world, hearing different voices and perspectives; this version of LFF delivers on both of those aims. I could not be prouder to work with so many amazing professionals, artists and creative businesses to make these absolutely cracking new films, series, talks and XR programmes available to audiences. "
FEATURE FILM
Alphabetical list of features screening in the 64th BFI London Film Festival (programme details below)
V = Virtual Premiere / C = in cinemas across the UK
All contemporary films screening as Virtual Premieres are eligible for Virtual LFF Audience Awards for Best Film or Best Documentary.
180° RULE | Farnoosh Samadi | Iran | 2020 | Debate | V
200 METERS | Ameen Nayfeh | Palestine | 2020 | Debate | V
A COMMON CRIME | Francisco Márquez | Argentina, Brazil, Switzerland 2020 | Dare | V
A DAY-OFF OF KASUMI ARIMURA | d. Hirokazu Kore-eda | w. Sakura Higa | Japan 2020 |Journey (Series) | V
AFRICAN APOCALYPSE | Rob Lemkin | UK 2020 | Debate | V
AFTER LOVE | Aleem Khan | UK 2020 | Love | V + C
AMMONITE | Francis Lee| UK 2020 | Closing Film | C
ANOTHER ROUND | Thomas Vinterberg| Denmark 2020 | Journey | V + C
BAD TALES | Fabio D'Innocenzo, Damiano D'Innocenzo | Italy 2020 | Dare | V
BLOODY NOSE, EMPTY POCKET | Bill Ross IV, Turner Ross | USA 2020 | Journey | V
THE CHEATERS | Paulette McDonagh | Australia 1929 | Treasures | V
THE CHESS GAME OF THE WIND | Mohammad Reza Aslani | Iran 1976 | Treasures | V
CICADA | Matt Fifer and Kieran Mulcare | USA 2020 | Love | V
DAYS | Tsai Ming-Liang | Taiwan 2020 | Love | V*
DAVID BYRNE'S AMERICAN UTOPIA | Spike Lee | USA 2020 | Create | V + C
DELIA DERBYSHIRE: THE MYTHS AND LEGENDARY TAPES | Caroline Catz | UK 2020 | Create | V
THE DISCIPLE | Chaitanya Tamhane | India 2020 | Create | V
FAREWELL AMOR | Ekwa Msangi | USA 2020 | Love | V
FRIENDSHIP'S DEATH | Peter Wollen | UK 1987 | Treasures | V
GENUS PAN | Lav Diaz | Philippines 2020 | Journey | V
GOLD FOR DOGS | Anna Cazenave Cambet | France 2020 | Journey | V
HERSELF | Phyllida Lloyd | UK 2020 | Love | V + C
HONEYMOOD | Talya Lavie | Israel 2020 | Laugh | V
I AM SAMUEL | Pete Murimi | Kenya 2020 | Journey | V
IDENTIFYING FEATURES | Fernanda Valadez | Mexico-Spain 2020 | Journey | V
IF IT WERE LOVE | Patric Chiha | France 2020 | Love | V
INDUSTRY | d. Lena Dunham, Tinge Krishnan, Ed Lilly | w. Mickey Down, Konrad Kay | UK 2020 | Journey (Series) | V
THE INTRUDER | Natalia Meta | Argentina-Mexico 2020 | Dare | V
KAJILLIONAIRE | Miranda July | USA 2020 | Laugh | V
LIMBO | Ben Sharrock | UK 2020 | Journey | V
MANGROVE | Steve McQueen | UK 2020 | Opening Film (Series) | C
MOGUL MOWGLI | Bassam Tariq | UK 2020 | Dare | V + C
NEVER GONNA SNOW AGAIN | Małgorzata Szumowska, Michał Englert | Poland-Germany | Laugh | V
NEW ORDER | Michel Franco | Mexico 2020 | Dare | V
NOMADLAND | Chloé Zhao | USA 2020 | Journey | C
NOTTURNO | Gianfranco Rosi | Italy-Germany-France 2020 | Journey | V
ONE MAN AND HIS SHOES | Yemi Bamiro | UK 2020 | Debate | V
THE PAINTER AND THE THIEF | Benjamin Ree | Norway 2020 | Create | V
POSSESSOR | Brandon Cronenberg | Canada-UK 2020 | Cult | V
THE REASON I JUMP | Jerry Rothwell | UK 2020 | V
RELIC | Natalie Erika James | Australia-USA 2020 | Cult | V
ROSE | Jennifer Sheridan | UK 2020 | Cult | V
THE SALT IN OUR WATERS | Rezwan Shahriar Sumit | Bangladesh-France 2020| Journey | V
SHADOW COUNTRY | Bohdan Sláma | Czech Republic 2020 | Debate | V
SHIRLEY | Josephine Decker | USA 2020 | Dare | V + C
SIBERIA | Abel Ferrara | Italy-Germany-Mexico 2020 | Dare | V
SOUL | Pete Docter, Kemp Powers | USA 2020 | Family | C
SOUND FOR THE FUTURE | Matt Hulse | UK-China 2020 | Experimenta | V
STRAY | Elizabeth Lo | USA 2020 | Journey | V
STRIDING INTO THE WIND | Wei Shujun | China 2020 | Create | V
SUPERNOVA | Harry Macqueen | UK 2020 | Love | V + C
THIS IS MY DESIRE (EYIMOFE) | Arie Esiri, Chuko Esiri | Nigeria 2019 | V
TIME | Garrett Bradley | USA 2020 | Debate | V + C
ULTRAVIOLENCE | Ken Fero | UK 2020 | Debate | V
UNDINE | Christian Petzold | Germany 2020 | V + C
WILDFIRE | Cathy Brady | UK-Ireland 2020 | Dare | V
WOLFWALKERS | Tomm Moore, Ross Stewart | Ireland-Luxembourg-France 2020 |Family | V
ZANKA CONTACT | Ismaël El Iraki | France-Morocco-Belgium 2020 | Create | V
*Days will have a single cinema screenings at ICA and BFI Southbank
OPENING & CLOSING FILM
As previously announced, this year's Opening Film will be MANGROVE, directed by the multi-award-winning visual artist and filmmaker Steve McQueen, starring Letitia Wright, Shaun Parkes and Malachi Kirby. The film will receive its European Premiere on Wednesday 7th October and will screen for free to audiences at cinemas in cities across the UK as part of a unique partnership between the LFF, the BBC and selected independent cinemas. Marking 50 years since the events depicted in the film, MANGROVE tells the true story of the Mangrove 9, the group of Black activists who clashed with London police during a protest march in 1970 and their highly publicised trial that followed. The film is part of Small Axe, a drama anthology which comprises five original films created by Steve McQueen for BBC One.

The Festival closes with Francis Lee's biopic AMMONITE, a film that is every bit as immersive, tactile and emotionally powerful as Francis Lee's debut God's Own Country, aided by a devastating performance by Kate Winslet and supported brilliantly by Saoirse Ronan. A fictionalised account of the life of the 19th century paleontologist Mary Anning, Winslet plays the pioneering scientist with Ronan as the gentlewoman who falls in love with her while staying in Mary's beloved Lyme Regis. The film will receive its UK premiere on Saturday 17th October and will be available to UK audiences at cinemas across the UK who will also enjoy a virtual introduction from Lee and key cast.


STRAND PROGRAMMES
As in previous years, the feature film programme is organised by strand to encourage discovery and to open up the Festival to new audiences. These are: Love, Debate, Laugh, Dare, Cult,Journey, Create, Experimenta, Family and Treasures.

Full details of all the films found in the strands, including late additions will be found on the Festival website - www.bfi.org.uk/lff.