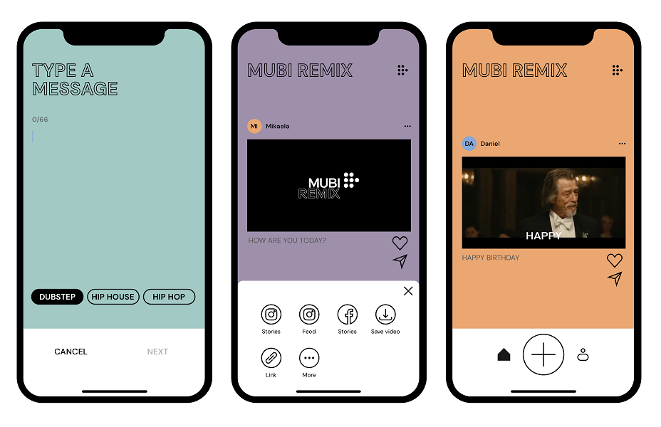 REMIX is a new app that lets you create and share custom messages, made from movies. Simply type in a message, choose a score, and watch as it's brought to life. Send your messages directly to friends and family — or share them with the world.
FEATURES
• Create custom video messages made from great movies
• Score your messages with a choice of different music themes
• Browse content created by other users on the REMIX feed
• Share your messages on social media
REMIX is an app by MUBI, the curated streaming service with an ever-changing collection of hand-picked films. Beautiful, interesting, incredible movies — a new one, every single day.
You can download the free app here ‎MUBI REMIX on the App Store (apple.com)