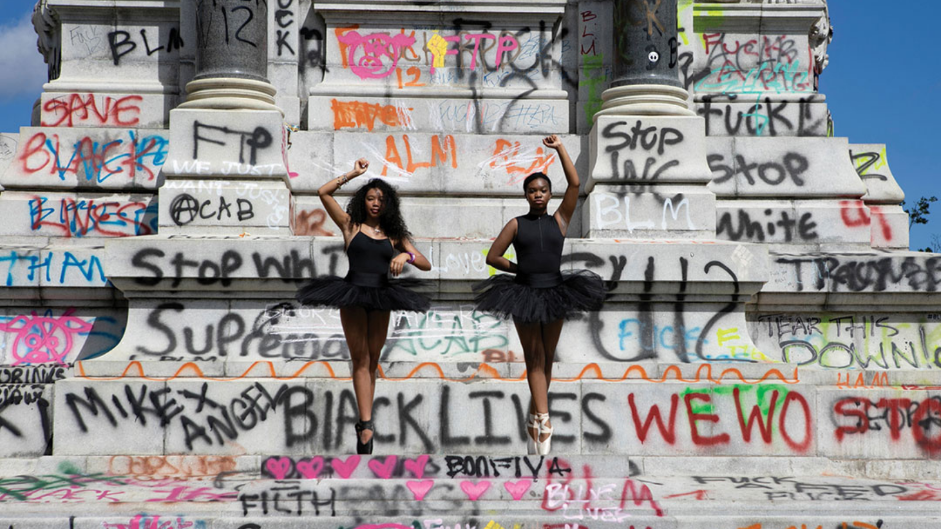 Take One Action Film Festival has announced the full programme for its 2021 festival which will run in Edinburgh and Glasgow cinemas and also online 22-26 September, before heading to Aberdeen (22-24 October) and Inverness (29-31 October)
The 14th edition of the UK's leading global change film festival will be taking place across Scotland and online as the country prepares to host the UN Climate Conference (aka COP26)
Take One Action - the UK's leading global change film festival - has announced the full programme for its 14th annual edition. As Scotland gears up to host the UN Climate Conference (aka COP26) the festival will host 20+ international, UK and Scottish film premieres, inspiring conversations and exclusive digital content in Glasgow, Edinburgh and online from 22 - 26 September. In-person festival editions will also take place in Aberdeen (22-24 October) and Inverness (29-31 October).
The World Premiere of Living Proof: A Climate Story opens the 2021 festival on the 22nd September at The Glasgow Film Theatre

The festival opens with the World Premiere of Living Proof: A Climate Story - a brand new feature-length exploration of Scotland's complex relationship to the global climate crisis, told through archive footage from the National Library of Scotland. Curator and director Emily Munro searches for the roots of the climate crisis in an evocative portrayal of a country shaped by demands for energy and economic growth. Featuring corporate voices, news reporters, protestors, and the general public, the footage spans the geography of Scotland, taking in the central belt, the rural South, the Highlands and the North sea, and looks at the most treasured, most contested and most exploited parts of the country. Part found-footage mash-up and part archive collage, Living Proof features a soundtrack that traverses space and time, with contemporary Scottish artists Louise Connell, Brownbear and Post Coal Prom Queen sitting alongside composers Ian Whyte, Frank Spedding, John Maxwell Geddes and David McNiven. (Edinburgh Filmhouse 22 Sep; Glasgow Film Theatre 23 Sep; Aberdeen Belmont 22 Oct; Inverness Eden Court 29 Oct). Living Proof is supported by Film Hub Scotland and will tour Scottish cinemas following its Take One Action World Premiere.

The Ants And The Grasshopper premieres on the 24th September

The festival closes on the 26th September with the Scottish premiere of The New Corporation

Take One Action 2021 will close on 26 September with the Scottish premiere of The New Corporation. Joel Bakan and Jennifer Abbott's 'unfortunately necessary' sequel to their seminal 2003 documentary The Corporation investigates how the corporate takeover of society is being justified by the sly rebranding of corporations as socially conscious entities. From gatherings of corporate elites in Davos, to climate change and spiralling inequality; the rise of ultra-right leaders to Covid-19 and racial injustice, the film looks at corporations' devastating power. Countering this is a groundswell of resistance worldwide as people take to the streets in pursuit of justice and the planet's future. (Glasgow Film Theatre 26 Sep; Edinburgh Filmhouse 26 Sep; Aberdeen Belmont 24 Oct; Inverness Eden Court 31 Oct plus online 22-26 Sep).