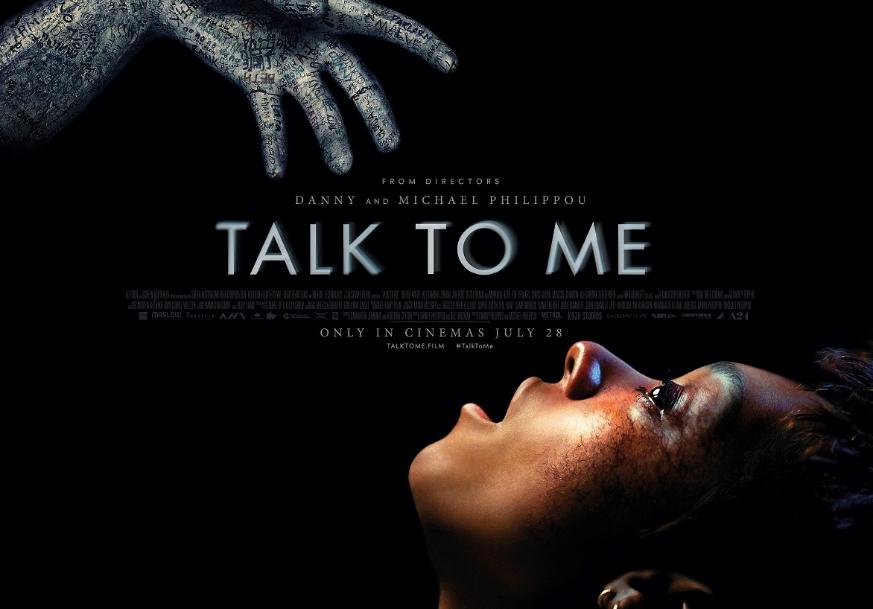 Review (Scott MC Cutcheon 28/07/23)
Talk to Me is an Australian horror film directed by brothers Danny and Michael Philippou. Marking the brothers directorial debut Talk to Me is a fantastic horror which, instead of resorting to the usual scary jumps that directors usually use to scare the audience, actually builds up the tension by the way of a simple yet terrifying story.
Mia (an excellent Sophie Ward) is a 17 year old who is struggling to come to terms with the recent death of her mother. Emotionally distant from her father she has taking solace with her best friend Jade's family.
Mia, Jade (Alexandra Jenson) and her young bother Riley (Joe Bird) one night sneak out to a party where the main attraction an opportunity to conjure up the dead by the use of a severe, embalmed hand that allegedly once belonged to a powerful medium. To conjure the dead the person has to take hold of the hand and say the words "Talk to Me".
Seen as a great party piece, as long as you don't hold onto the hand for too long, things turn sinister when Riley convinces the party goers to give him a turn. Unfortunately Riley holds on too long and ends up being possessed by the demon who he has conjured up.
To tell anymore would only waste the movie as the less you know about the plot the better.
Original and genuinely scary, Talk to Me has to be one of the best horror films of recent years and comes highly recommended.
Director: Danny Philippou, Michael Philippou
Cast:
Sophie Wilde, Alexandra Jensen, Joe Bird, Otis Dhanji, Miranda Otto, Zoe Terakes, Chris Alosio
UK Release:
Cinemas 28th July 2023