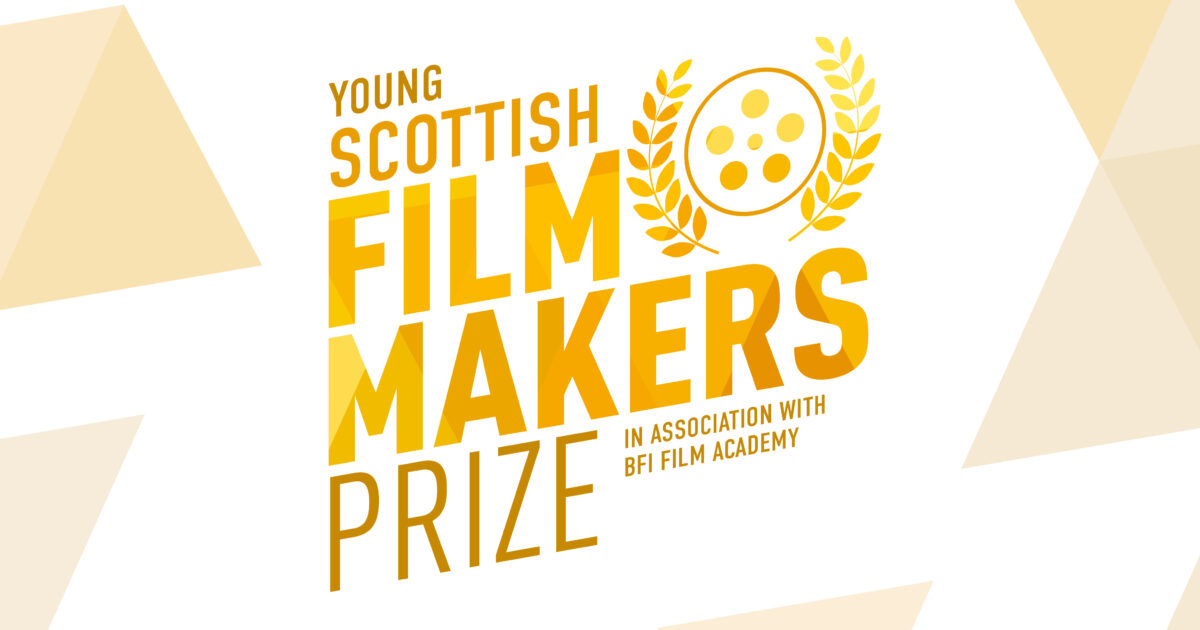 THE YOUNG SCOTTISH FILMMAKERS PRIZE OPENS FOR ITS SECOND YEAR
Glasgow Film has announced that the Young Scottish Filmmakers Prize is open for submissions for its second year. The prize is delivered by Glasgow Film in partnership with Eden Court Highland and Glasgow Short Film Festival and funded by BFI Film Academy. The prize was designed in consultation with GMAC Film and Short Circuit.
The prize is open to young filmmakers aged 18 - 25 who have completed a film in the last two years. Entrants can submit their films in two categories. The first is ideal for filmmakers who have completed their short films independently without any formal funding or support. The second is for those who completed their short film with formal funding or support from their university, college or a film organisation.
An initial jury, composed of programmers and professionals from Eden Court Highlands, Glasgow Short Film Festival and Glasgow Film Festival, will watch every submitted film and shortlist 10 finalists, whose films will be screened at Glasgow Short Film Festival in 2023.
A young jury of film fans and finalists from last year's prize, chaired by Short Circuit Talent Executive Iria Pizania, will select the winner from each of the two categories. The winning filmmaker in each category will be awarded £1,000 in funding to further their career in film. All 10 shortlisted filmmakers will receive £250, as well as continued support and guidance from the Glasgow Film team. The shortlisted filmmakers will be invited to attend networking mixers and access development opportunities, facilitated by the partners of the prize, with travel and accommodation expenses paid.
The inaugural year of the Young Scottish Filmmakers Prize in 2021 was a huge success, with submissions received from emerging filmmakers from across the country. Eilidh Nicoll was awarded the prize for her short film Silverling, an animated short with a distinct colour palette. Taking place entirely in a bathroom, Silvering sees a ritualistic evening of 'self-care' spiral into claustrophobic self-scrutiny when a woman discovers a grey hair. Fraser Scott was also awarded the prize for his short film Fart Car, a live action comedy/drama about how we cope with grief, and the strange path that journey can take us on. Both winners have gone on to be involved with future opportunities with Glasgow Film: Nicoll participated in panel discussion 'Women on Screen and Behind the Camera' at this year's Glasgow Youth Film Festival, whilst Scott will be co-hosting a free online directing masterclass with Limbo director Ben Sharrock on Thursday 27 October, in association with BFI Film Academy Labs.
The deadline for applications for the Young Scottish Filmmakers Prize 2022 is Friday 2 December at 5pm. For more information and to apply, please visit www.glasgowfilm.org/YSFP
Eilidh Nicoll, Winner of the Young Scottish Filmmakers Prize 2022, said:
'To be nominated for the Young Scottish Filmmakers Prize was so special and such a valuable opportunity to meet other aspiring filmmakers. Winning has opened up so many possibilities to me and the support offered by the team has given me so much more confidence in the filmmaking community and my future in it.'