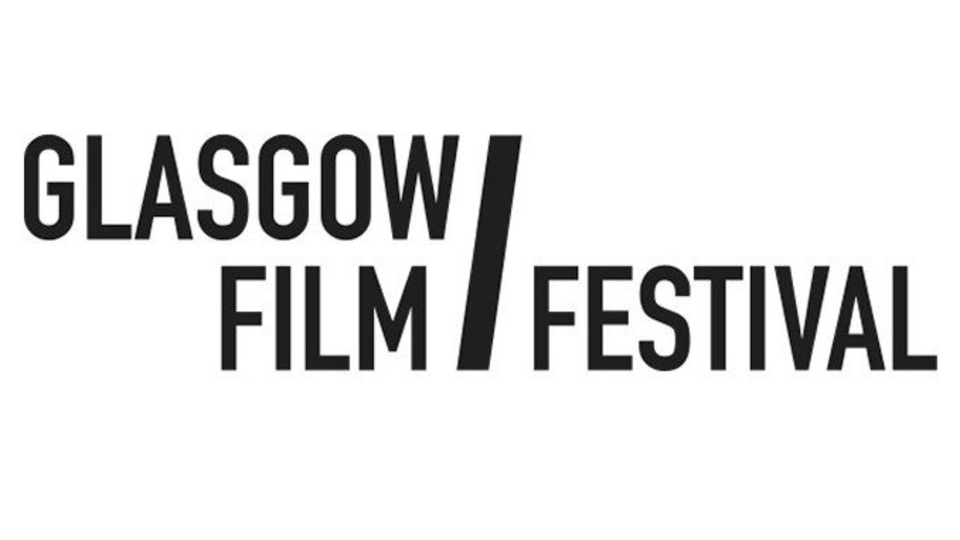 Glasgow Film Festival will be presented in cinemas and online format in 2022, with screenings taking place on an online streaming platform
Glasgow Film At Home
Cinemabangs pick of the films showing at Glasgow Film Festival 2022
Leonard (Mark Rylance) is a master tailor who left England to run an unassuming little shop in the windy city of Chicago. He now makes beautiful, hand-crafted garments for people who want the best and are willing to pay for it. His most loyal customers are a clan of vicious gangsters. They do say clothes maketh the man. Then one night there is a knock on the door. A favour is requested. A line is crossed. And all hell breaks loose.

The Outfit Opens Glasgow Film Festival 2022
Ashgrove
Set during a pandemic that affects the world's water supply, Amanda Brugel (The Handmaid's Tale) is one of the world's top scientists battling to find a cure. As the weight of the world takes its toll, she retreats to the countryside with her husband in a bid to clear her mind. However, it's not all happiness on the home front and she soon begins to suspect that her husband isn't being completely honest with her.
Madeleine Collins
Interpreter Judith (Efira) lives in France with renowned orchestra conductor Melvil (Bruno Salomone) and their two sons. Work means she is often absent from home three or four nights each week. In Switzerland, she is known as Margot and lives with Abdel (Quim Gutiérrez) and their daughter. The precarious spider web of a plot creates a real sense of intrigue as we learn more about this impossible double life and the growing pressures of sustaining it.

Filmmakers Tony (Tim Roth) and Chris (Vicky Krieps) arrive on Fårö, the beautiful island where Bergman lived. It's an idyllic place to work on their next projects. Bergman's presence is felt everywhere and seems to seep into their lives, especially when Chris encounters difficulties resolving her story of former lovers Amy (Mia Wasikowska) and Joseph (Anders Danielsen Lie), who are reunited on the island when they attend a friend's wedding.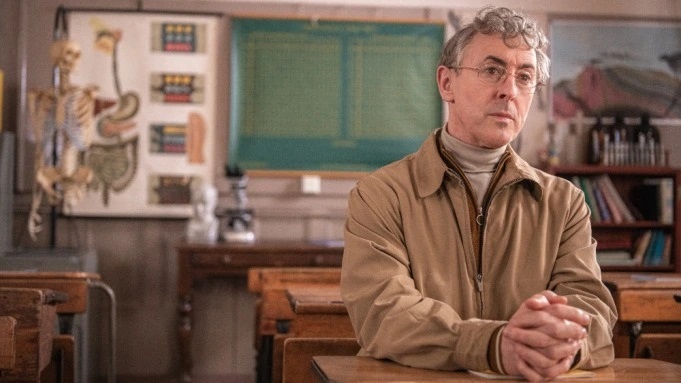 My Old School
My Old School tells the outrageous story of Scotland's Great Pretender, Brandon Lee. In 1993, Brandon enrolled at Bearsden Academy. He seemed a little different from the other 16-year-olds. A little wiser, a little more worldly perhaps and more in need of a shave. He eventually became one of the cool kids and a bright student with a very promising future. Then people started to discover that Brandon was not who they thought he was.
In March 1999, the Kosovan village of Krusha e Madhe was the site of a massacre that left 240 people dead or missing. Seven years later, the villagers live with not knowing the fate of their loved ones. Fahrije (Yllka Gashi) has become everything to her family - home maker, plumber and provider. She hopes to start a small business selling the relish ajvar. Her determination to move on inspires the other women but is also a source of bitter conflict in a deeply patriarchal community.
The final film in director Joachim Trier's loose trilogy set in his native Oslo embraces all the messy business of life, love and growing up. We follow Julie (Reinsve) as she ponders a career (doctor? photographer?), falls in and out of relationships and concludes she is 'the worst person in the world.'
A-Ha The Movie
a-ha were the first Norwegian stars to break through into international fame. Their iconic synth-pop single 'Take on Me' catapulted them onto the world stage and garnered them adoring fans across the globe. With new band interviews and unreleased behind the scenes footage of their time at the top, Thomas Robsahm and Aslaug Holm's documentary delves into a-ha's meteoric rise to fame and questions whether they truly got to live their dream.
The recently widowed Holly (Sienna Guillory) is left to care for her two teenage daughters. Betsey (Jessica Alexander) is the oldest and becomes convinced that she has been chosen by a 'higher power'. She stops eating but never loses weight. Does she have an eating disorder, mental health issues, or is something else going on? The tensions between faith, family and fear of the future create an unsettling, provocative tale rich in subtext and mystery.
Kate (Wilson) is drifting through life in a dead-end job in a rundown seaside town. Then she meets ex-con bad boy Blonde (Tom Burke) and her world is knocked sideways. Instant attraction leads to all-consuming obsession. A twisted, sexy psychological thriller that dares to immerse us in Kate's mixed-up world and jolt us through the giddy rollercoaster of emotions that she is all too hungry to experience.
Red Rocket
Mikey Saber (Simon Rex) is nothing but trouble. The washed-up porn star is a conniving, silver-tongued snake who returns from Los Angeles to his hometown of Texas City. He quickly works his way back into the affections of his estranged wife Lexi (Bree Elrod) and starts dealing drugs whilst plotting his next big move. When he meets impressionable 17-year-old Strawberry (Suzanna Son), he thinks she could be his ticket back into the porn industry and a chance to 'Make Mikey Great Again.'

Terence Davies's drama offers a multi-faceted portrait of poet Siegfried Sassoon (Jack Lowden, Peter Capaldi) and a life scarred by his experiences during the First World War. Archive footage underlines the brutal conditions of trench warfare and the appalling loss of life. Sassoon's opposition to the slaughter makes him an inconvenience to the establishment, but the guilt of his survival is overwhelming. His life as a gay man, searching in vain for love and fidelity, adds to the weight of a tragic tale told with biting wit and stand-out performances from Lowden and Capaldi as Sassoon at different stages of his life.
Paul Verhoeven continues the career resurgence of Elle with a fresh provocation, loosely inspired by the story of 17th century abbess, Benedetta Carlini (Virginie Efira). A tale of power and punishment, desire and transgression, it follows the young Benedetta as she experiences divine visions and manifests the bleeding wounds of the stigmata. She appears to have been chosen for great things, but how will the church react to the revelation of her torrid affair with lusty novice Bartolomea (Daphné Patakia)? A gleeful story of saints, sinners and some very naughty nuns.
When her daughter is reported missing, Cielo (Arcelia Ramìrez) is approached and asked to pay a ransom. It is the start of an endless nightmare that forces Cielo to turn detective - chasing leads, tracking down suspects and clutching at hope. Cielo's sense of injustice propels a riveting, deeply compassionate story.
Based on Annie Ernaux's memoir, it stars Anamaria Vartolomei as Anne, a French literature student at Angouleme University in the early 1960s. When Anne becomes pregnant, her plans and hopes for the future are thrown into disarray. Abortion is illegal in France, and Anne considers pregnancy 'that illness that turns French women into housewives'. Family and close friends are of little help and as the weeks pass Anne is faced with the awful prospect of having to take drastic action of her own.
Based on the true story of 16-year-old Swedish soccer sensation Martin Bengtsson, Tigers holds up a mirror to the ruthless world of professional football. A relentlessly focused Martin (a brilliant Erik Enge) has pushed his teenage body and mind to the limits in pursuit of his dream. When he is signed by Inter Milan the dream comes true, but the real pressure begins as this vulnerable, lonely boy has to prove himself in a highly competitive environment where not everyone wants him to succeed.
Teenager Char is convinced there is something wrong with her mother. Ever since Angela returned home following an inexplicable absence, her daughter has observed subtle changes in her posture, personality and appetite. While she welcomed the changes at first, the differences soon become worrying as Char's scrutiny quickly turns to horrified dread. Before long, suppressed secrets and family lies are brought to the surface, along with multiple finely-tuned scares.

Mountain climber Kelly (Brittany Ashworth) witnesses her friend and co-backpacker's lifeless body being thrown from a ledge by four men they just met, and now has to run for her life. Grabbing whatever climbing gear she can, Kelly begins scaling the daunting rock face in order to escape the merciless pack. As day turns to freezing night, and mental and physical exhaustion set in, all she can do to survive is climb.
Julija (Gracija Filipović) appears to lead a fairytale life on a gorgeous Croatian island. She swims, dives and wants for nothing, but her father, Ante (a repellent Leon Lučev) is a controlling bully who seeks to keep her like a caged bird. A visit from Ante's millionaire friend, Javier (Cliff Curtis) is the key to a lucrative development deal. There is history between Javier and Murina's mother, Nela (Danica Čurčić). Simmering tensions slowly come to the boil as Julija's defiance and growing allure put her on a collision course with a father desperate to maintain the status quo and secure his deal.
Murina closes Glasgow Film Festival 2022
Tickets for Glasgow Film Festival 2022 are on sale now from glasgowfilm.org