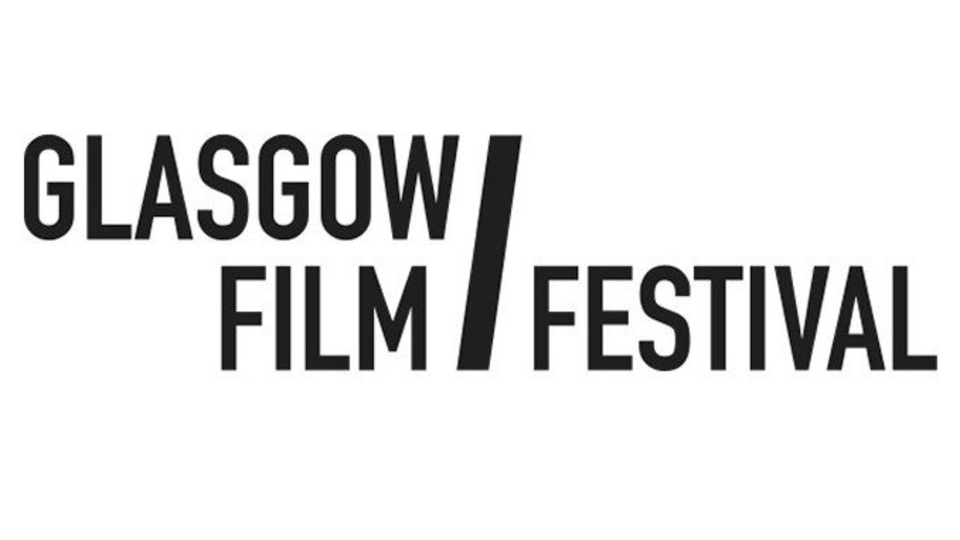 Glasgow Film Festival will be presented in an adapted online format in 2021, with screenings taking place on an online streaming platform
Glasgow Film At Home
Cinemabangs pick of the films showing at Glasgow Film Festival 2021
In the 1980s, Jacob (Steven Yeun) and Monica (Yeri Han) arrive in rural Arkansas determined to make a fresh start for their family. The dream is to grow Korean vegetables for the other immigrant families. The reality is a dilapidated trailer in a muddy field and the daily grind of paid work at the local chicken hatchery. They also worry over the future of their son Daniel (Alan S Kim) who has a heart murmur. The arrival of Monica's mischievous mother Soon-ja (a scene-stealing Yuh-Jung Youn) to help with childcare adds further tensions to the mix.
Minari Opens Glasgow Film Festival 2021
Written by Irvine Welsh and starring Ewen Bremner as the infamous Alan McGee, Creation Stories charts the rise of one young Glaswegian who went on to change the face of British culture, whilst navigating a sea of obstacles that would ultimately lead to his downfall. Scottish-born McGee, founder of Creation Records, helped launch the careers of influential bands such as Oasis, Primal Scream and My Bloody Valentine to name but a few. Charismatic with a reputation for living fast and partying hard, McGee's ear for music and marketing genius was unmatched at the time, with only his lack of business acumen causing the label to burn out and fade away.
Justice seems an impossible dream in The Mauritanian, a powerful adaptation of Mohamedou Ould Slahi's bestselling memoir. Snatched by the USA Government in 2001, Slahi (Tahar Rahim) spent years in Guantanamo Bay proclaiming his innocence. Lawyer Nancy Hollander (Jodie Foster) agrees to represent him and force a trial. Lt. Colonel Stuart Couch (Benedict Cumberbatch) heads a prosecution hell-bent on conviction.
This Welsh thriller mixes the dark comedy of the Coen Brothers with the antihero of Sergio Leone's spaghetti westerns as the past catches up with a former criminal. Brendan (Michael Smiley) is content with his life as a lone toll booth operator in a small Welsh town. But when a familiar face from his previous life of crime resurfaces, it sets off a madcap chain of events that lead to a showdown of epic proportions. Meanwhile, local traffic cop Catrin's (Annes Elwy) investigation into a robbery has her unknowingly heading directly into the thick of the action.
Long a favourite of Glasgow Film Festival audiences, Anders Thomas Jensen (Men And Chickens, The Green Butchers, etc) returns with an inspired cocktail of uproarious black comedy and shocking violence. Seething with barely suppressed anger, military veteran Markus (Mads Mikkelsen) cannot deal with a tragedy in his life. When Otto (Nikolaj Lie Kaas) suggests a deadly accident was really something more sinister, his certainty sets Markus on the path to revenge against biker gang, Riders of Justice.
In a futuristic, post-apocalyptic landscape, K and Z roam the streets on the lookout for corpses and possibly even something more valuable: fresh meat. Undergods is an anthology film that will take you on an ill-fated journey through a dystopian Europe, where stories and characters intertwine in the most doomed way possible.
Any fan of Charlie Kaufman or Yorgos Lanthimos will love this haunting first feature from director Christos Nikou. He deftly blends deadpan comedy with soulful reflections on identity, memory and all the little things that make us human. Aris (Aris Servetalis) is the latest victim of a mysterious pandemic that causes sudden amnesia. When nobody seeks news of him, he is placed in a recovery programme. He must now complete a series of tasks designed to build confidence and construct a new identity. Social interaction and self-awareness have rarely seemed so difficult.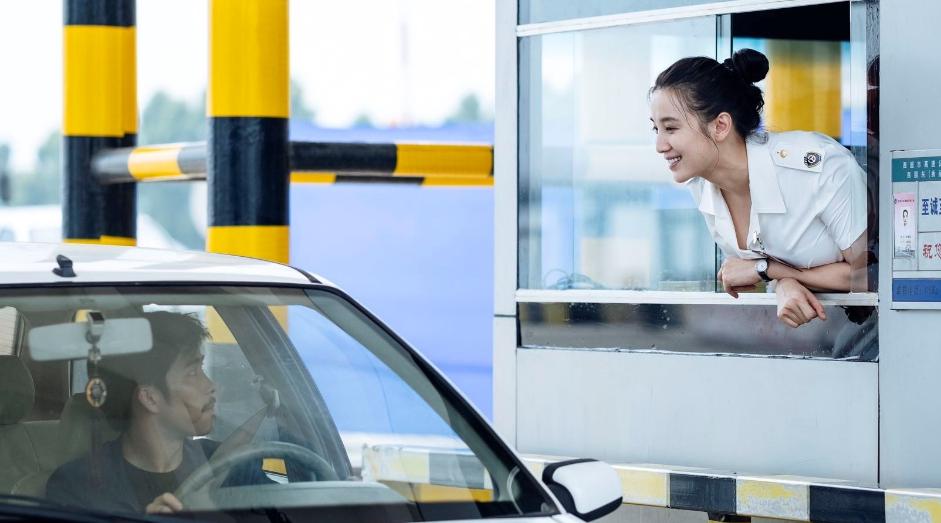 Back To The Wharf
Song Hao is a star pupil with a bright future until his university place is given to another boy. Events spiral from heartbreak to a murder that forces him to flee, returning home 15 years later for his mother's funeral. Understanding what happened that day becomes his only hope of a brighter future in a lushly beautiful, compelling tale that reveals something rotten at the heart of modern China. Zhang Yu from An Elephant Sitting Still is excellent as the hapless hero.
Lili Horvat's second feature is pitched somewhere between the worlds of Alfred Hitchcock and Krzystof Kieslowski. Marta (Natasa Stork) is a 40-year-old neurosurgeon. At a medical conference in New Jersey, she meets Janos (Viktor Bodo). They make a date to meet one month later at the Liberty Bridge in Budapest. She drops everything and flies there. He doesn't show up. When she confronts him, he claims never to have met her. What follows is a multi-layered rumination on love, fate and the blurry lines between desire, obsession and reality.
A socially awkward, environmentally conscious teenager named AJ is dragged to a coastal holiday park by her painfully 'normal' family, where she becomes unexpectedly captivated by a chlorine smelling, sun-loving lifeguard named Isla.
Ben Sharrock's deadpan comedy-drama brings a completely fresh perspective to the life of a migrant. Musician Omar (the wonderful Amir El-Masry) has fled conflict in Syria and now finds himself at a desolate refugee centre on a remote Scottish island. Separated from home and family, he waits in limbo for others to decide his future. Omar's desperate situation is marked by open hostility, offers of friendship and small acts of kindness from the strangers all around him. A beautiful, achingly poignant tale that will break your heart on the way to warming your soul.
Wildland
The embrace of a loving family starts to feel like the grip of a python in Wildland, a dark, chilling crime drama that marks director Jeanette Nordahl as a talent to watch. When her mother dies in a car crash, teenager Ida (Sandra Guldberg Kampp) is given a home by her long-estranged aunt Bodil (Sidse Babett Knudsen). Brassy, suburban matriarch Bodil is very close to her three sons and welcomes Ida into the clan. The initial waves of affection and concern are seductive until Ida learns the nature of the family business and is faced by some overwhelming moral dilemmas.
Cowboys

Anna Kerrigan's award-winning debut shows a rare understanding of the complexities and challenges of modern family life. Troy (Steve Zahn) is on a camping trip with his transgender son Joe (Sasha Knight), an 11-year-old with a passion for cowboy yarns and the great outdoors. As they travel through the majestic beauty of the northern Rockies, television news reports emerge claiming that Joe is missing. As detective Faith (Ann Dowd) investigates, we see a bigger picture involving Joe's conservative mother Sally (Jillian Bell) and her inability to let go of the little girl she loves.
The murder of Saudi Arabia-born Washington Post journalist Jamal Khashoggi in 2018 shocked the world. The latest documentary from Oscar-winning director Bryan Fogel (Icarus) explores the case in forensic detail. Fogel's enthralling examination offers a greater understanding of Khashoggi's life and work, covers the rise of Crown Prince Mohammed bin Salman, and reveals how political activist Omar Abdulaziz risks his life to challenge the Saudi Arabian government. All roads lead to the Embassy of Saudia Arabia in Turkey, and Khashoggi's gruesome death, in a film with all the pace and intensity of a political thriller.
Tickets for Glasgow Film Festival 2021 are on sale now from glasgowfilm.org